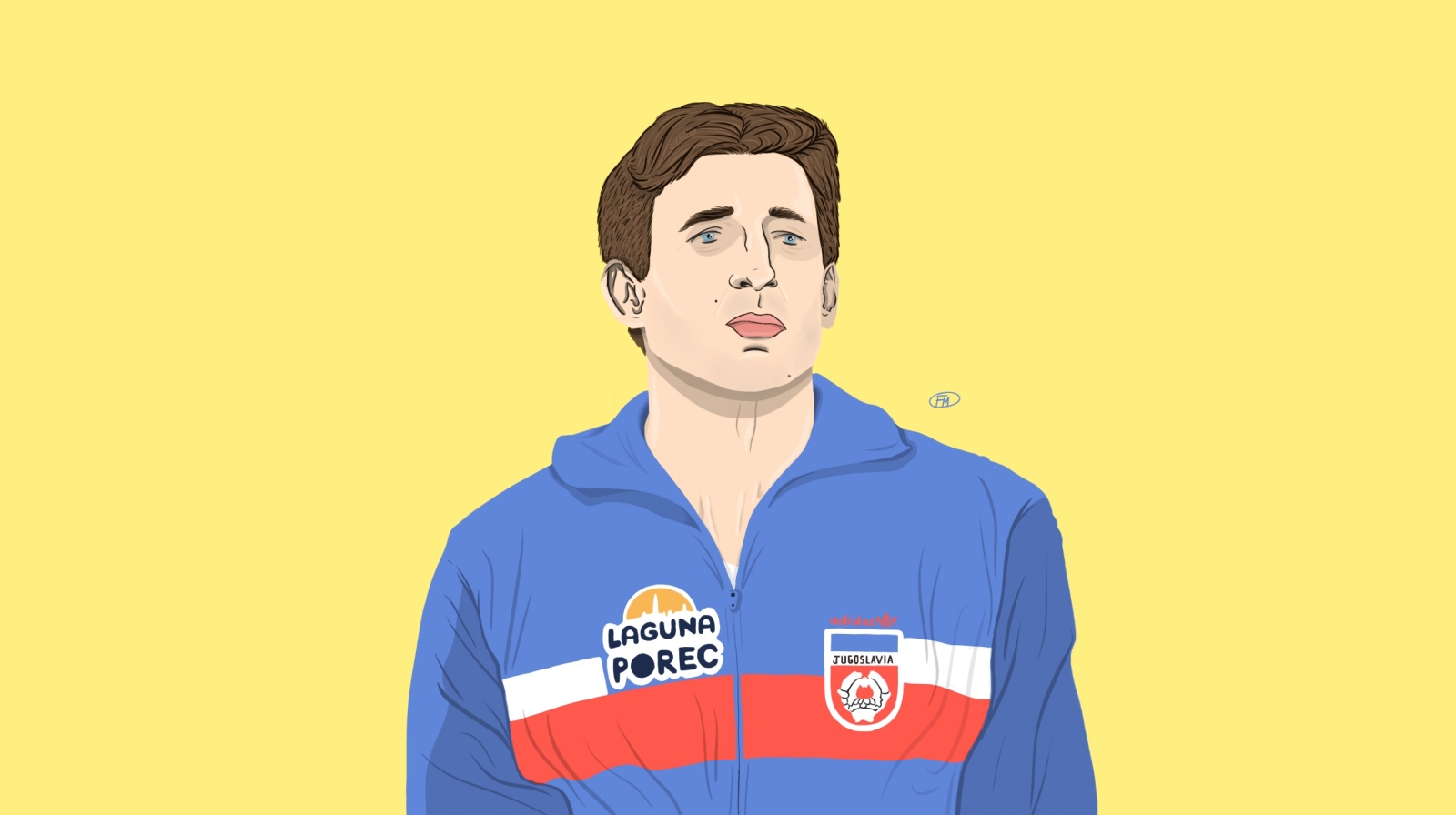 Illustration by Federico Manasse
Voted the best foreign player ever to feature in France's Ligue 1 in 2012, Safet Sušić was also selected as the best ever Paris Saint-Germain player in 2010 by esteemed magazine France Football. Over the course of nine scintillating seasons at the Parisian club, Sušić scored 96 goals in 343 appearances, contributing 61 assists to boot, leaving behind no prizes for guessing exactly why he had been honoured by the journalists in his adopted nation in such fashion.
But it wasn't merely his goals and assists that marked Sušić out as a somebody special to watch or that helped to elevate him above the likes of modern stars Edin Džeko and Miralem Pjanić to be known as the best Bosnian footballer of all time.
With a style so elegant that watching him simply dribbling or becoming involved in merely processing the ball through the phases, observing Sušić was truly captivating. He made the ball move in extravagant ways, lent a beauty to football that made even the hardiest of passionate ultras weak at the knees, and swept the most unromantic of PSG and Bosnian fans off their feet with his extraordinary deftness of touch.
Sušić won far fewer titles than he really ought to have for a player of such world-class talent, but while certain big names can sometimes be found guilty of underachieving, it wasn't quite the case with him. It was more that Sušić found himself powerless to resist the challenge of moving against the grain.
During his time playing in the Yugoslav league, a player of his technical and spiritual ability could easily have turned out for the dominant sides of Red Star Belgrade and Partizan FK but, ever the fiery battler, Sušić opted to stick with FK Sarajevo to front his own noble cause. Backing himself, his own ability and talent to shine through, he may not have lifted silverware with the club but he managed a feat far greater in his eyes; fortifying his own reputation and building a strong character that he would later come to rely upon.
Original Series  |  The 50
While the big two traded title-winning duties, Sušić was busy winning over fans and constructing his own status as a player on another plateau, ultimately sharing the Yugoslav Footballer of the Year award with Velimir Zajec in 1979 as well as topping the goal-scoring charts the following season.
His individual performances there, where he netted 100 goals according to UEFA, earned him the opportunity to transfer to PSG where he ultimately claimed the titles and winners medals his career had thus far lacked; getting his hands on the French Cup as well as the top-flight league crown.
On the international stage with Yugoslavia, he was just as prolific, bagging 21 goals in 54 appearances, and he also played at the 1982 and 1990 FIFA World Cups, which bookended his featuring at the 1984 UEFA European Championship.
What stands out for his admirers, though, are the phenomenal series of hat-tricks he recorded in the space of a year-and-a-half against Romania, Italy and Argentina; cherished memories that teased the idea that he could have done so much more had he not retired from international football aged 35.
A natural goalscorer, Sušić was also a beautiful player to watch. His pirouettes, back-heels and incisive dribbling gave him an edge over his opponents time and again, whether maneuvering into space to fire a shot on goal or to lay an assist on for a teammate, and saw him not only become consistently excellent but inspiringly magical too.
Any onlooker still unsure whether Sušić is worthy of being singled out for praise in place of compatriots Ivica Osim or Asim Ferhatović need look no further than his inclusion in the UEFA Jubilee Award as Bosnia's most outstanding player of the past 50 years; a fitting achievement for a truly remarkable player