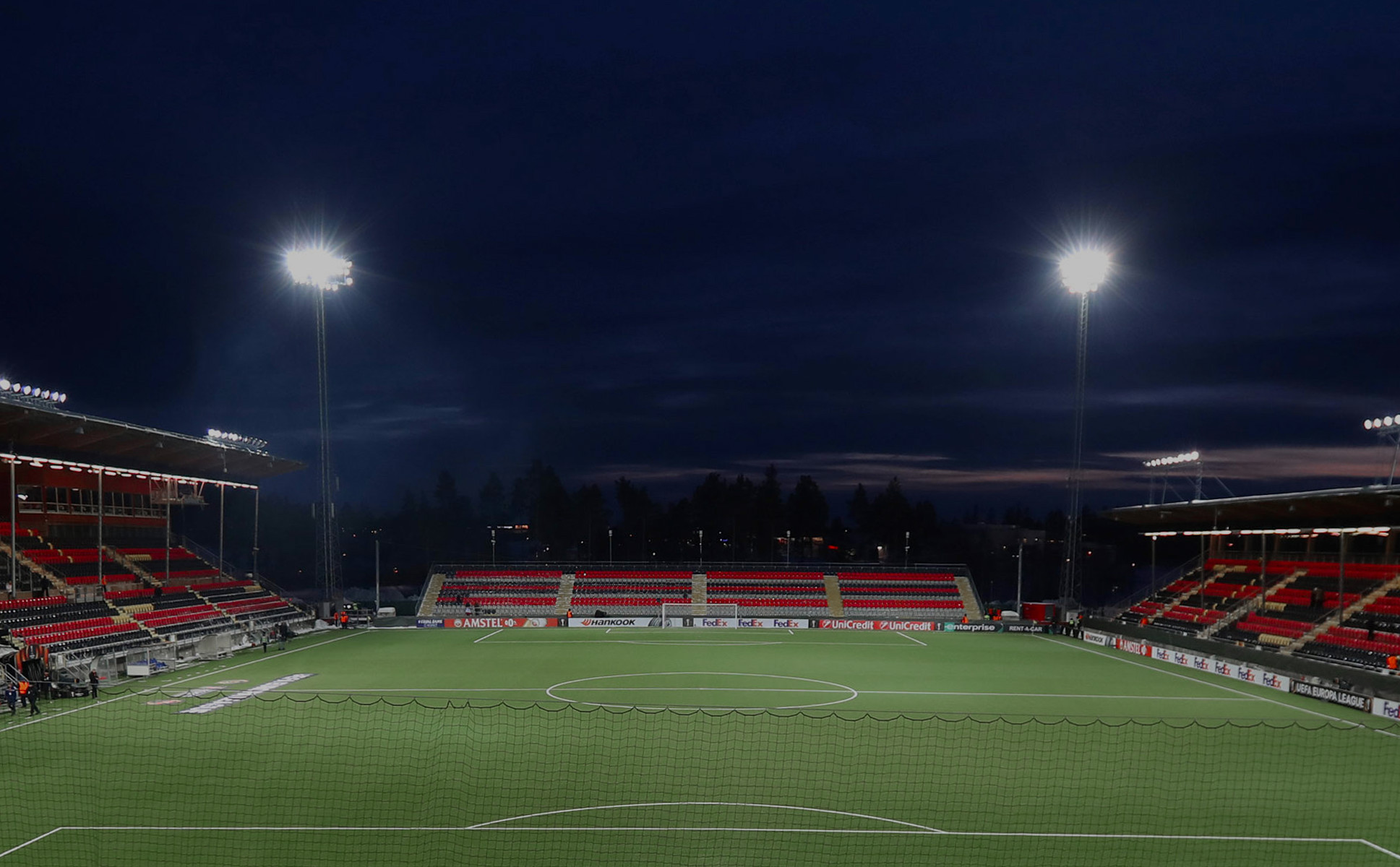 Swedish Allsvenskan side Östersund FK were only formed in 1996 but they have an incredible history. They rose from the fourth tier of Swedish football to the top flight, reaching the last 32 of the Europa League. However, it's all gone wrong for them off the pitch in the past year. The club are in a financial crisis, but could a gambling company come in to rescue them and secure their future, despite the controversy it may bring?
Daniel Kindberg was in charge when they rose through the leagues. After relegation to the fourth tier of Swedish football in 2010, he nearly quit the club, but the players persuaded him to stay on. By 2013, with English manager Graham Potter (now at Brighton) in charge, they'd risen to the second division.
2014 saw them close to a half-billion kr deal with the Algerian government to train their young players. The dream deal was never completed but they won promotion to the top flight the following year and, in 2017, lifted the Swedish Cup. It's all a bit like the story of Wimbledon – but that didn't have a happy ending either.
They went on to reach the last 32 of the 2017/18 Europa League with wins over Galatasaray, PAOK and Hertha Berlin. They even beat Arsenal 2-1 away but had already lost the first leg 3-0.
The next year saw the start of their problems as Kindberg was arrested on suspicion of financial irregularities. Last November he was sentenced to three years in jail for sending public money into the club. Östersund were in trouble before that, though.
Sponsorship is a key source of revenue for clubs, especially those who aren't overflowing with cash in the first place. Östersund found themselves 7m kr short in sponsorship revenue, 5m down in terms of matchday revenue, all this after budgeting 20m kr in sales of their top players. 
Tax has been a problem, with a 1.4m kr tax bill to pay and an estimated 15m kr (around £1.2m) required by the end of 2019 to keep the club running. The final months of 2019 saw fans and companies asking to make donations, and there was a call for new sponsors to pump much-needed revenue into the club.
In a desperate club statement made in October of last year, the club asked for fans to "think back on all the wonderful memories" of recent years. "If we are to experience it again, we must together help to get out of this crisis." The statements the club have been making will feel familiar for fans of Bury who were expelled from the English Football
League last year. "For us football lovers there is no alternative, Östersund without an elite football team is unthinkable." It's a rarity for a club from the north of Sweden to be in the Allsvenskan, so losing Östersund would be a blow for the area.
The situation worsened when the club was denied a licence to play in the Allsvenskan due to their uncertain future. Just before Christmas, though, they received the news that their appeal had been won. That's vitally important because attracting new sponsors would be even more difficult had they been relegated. The club have also been selling shares and are only 6m kr short of their 20m kr fundraising target.
With Östersund only boasting average attendances of 4,800 for home games, more deals are vital. Many clubs now gain vital sponsorship revenue from the gambling industry. In 2018, Unibet signed a $200m deal to sponsor the top two flights of Swedish football.
Sponsorship can come in several ways: it can be via shirt or sleeve sponsorship or from deals that see companies becoming their official gambling partner. This all brings in important revenue for the club and awareness for the gambling company.
The Allsvenskan may not be the Premier League or LaLiga but there would still be benefits for a business that wants to sponsor this ailing but likeable club. Just whether a gambling company would want to be associated with a club that has had its name dragged through the mud is debatable, no matter the irony involved.
It's clear, though, Östersund need a new start; they are still in the top flight so will receive plenty of publicity, hopefully better than in the last year or so.