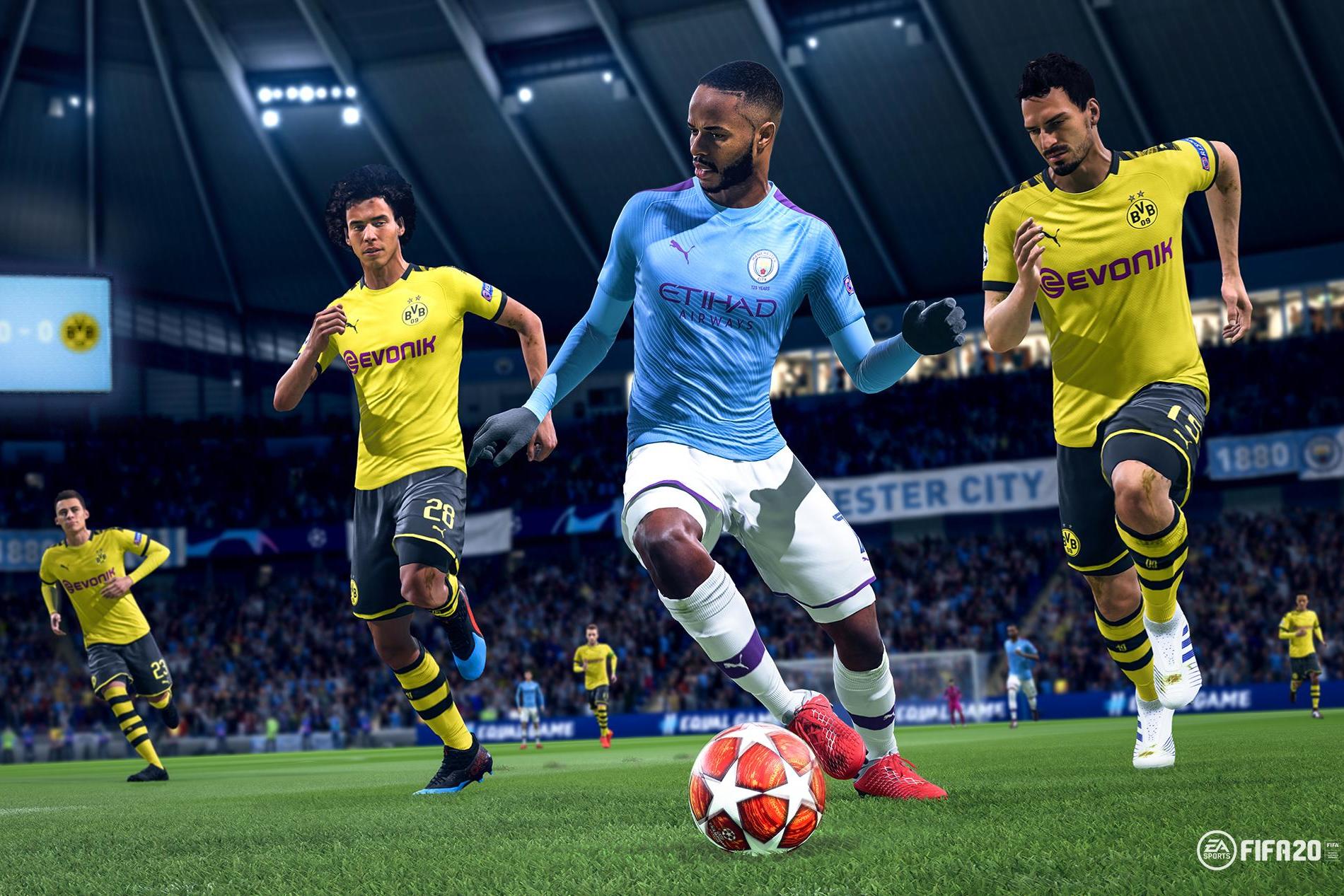 The start of a new football season means that the latest FIFA 20 video game is just a few weeks away – and we've got news of the exciting features. Its release on Xbox One, PS4, and PC is penciled in for the usual time – around six weeks after the start of the Premier League – but the exact date varies (more on that below). We've also got news on career mode, which is sure to be as popular as ever, alongside the rumoured stadiums, new Pro Clubs features and the new Volta Football mode.
But first, check out the official FIFA 20 gameplay trailer:
FIFA 20 release date: 24 or 27 September?
The exact release date of FIFA 20 all depends on which copy of the game you choose to purchase – Standard, Champions or Ultimate:
Champions & Ultimate – 24 September
Standard – 27 September
But it's not just a few extra days that Champions and Ultimate players will be getting, with EA Sports rolling out a few more benefits for these premium titles.
Standard, Champions, Ultimate: what's the difference?
Each version of the game comes at a different cost, with varying availabilities and perks. The question is whether you feel it's worth paying a little bit extra. Each purchase will get the base game, icon loan item, and special edition FUT kits. However, these are the differences between FIFA 20 Standard, Champions and Ultimate:
| | | | |
| --- | --- | --- | --- |
| | Standard | Champions | Ultimate |
| Ultimate Team Packs | 3 Rare Gold Packs | 12 Rare Gold Packs | 24 Rare Gold Packs |
| Release Date | 27th September | 24th September | 24th September |
| Untradeable FUT "Ones to Watch" item | No | No | Yes |
It essentially depends on how important Ultimate Team is to you. If you'll be playing regularly then it might be worth the extra cash. If not (and you don't mind waiting three extra days), the Standard should be enough.
What's included in FIFA 20?
EA Sports have revamped their mechanics to bring you a number of extra features in FIFA 20. We can't list them all here but these are the ones that stood out the most.
Volta Football
The big news is Volta Football, a game mode which closely resembles FIFA Street but with a few differences. For starters, it's part of the entire game, so no need to fork out more money for DLC or even a new game altogether, and it even has its own story mode.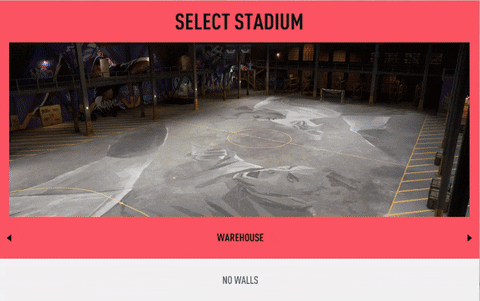 You'll be taking to streets across the world to show off your skills, and you'll be able to compete in special FIFA 20 Volta online leagues. How long until we have professional eSports players for Volta Football!?
FIFA 20 Career Mode
The legendary career mode sees you take over a club in search of glory, putting you in charge of every aspect. Career mode has been a common part of the latest games for a while now, despite perhaps being overtaken by FUT in popularity. However, many are anticipating plenty of updates and upgrades in FIFA 20, such as more interactions with players, fans, the board, and more.
It's an interesting year for this feature.
FIFA 20 Pro Clubs
Pro Clubs is an online mode that allows you to take to the field with your own player alongside many other virtual teammates. In this latest edition, EA has used feedback from the community in order to shape how Pro Clubs will look.
Here are a few things to look forward to:
Better Customisation: New Avatar system featuring a four-quadrant axis morphing tool, new player positions, reworked stamina system.
Immersive Broadcast: Replay transition wipes, on-screen watermark, club banners and an updated Pro Clubs logo. AR features have also been added, alongside the ability to celebrate goals as a team.
New Match Types: House Rules Cup – rotates match types each week with a different cup at the weekend. Practice Match – You can set up individual practice matches or play against the computer (from beginner to legendary).

 

Cured Problems: Some common dislikes have also been taken care of, such as the much-hated Stamina Bug.
FIFA 20 Stadiums
The stadiums in FIFA 20 offer the backdrop of dynamic and thrilling gameplay, so EA Sports needed to get it just right. They've done their best to mix the classics with as much new stadia as possible. This means you'll get to walk out in electric environments such as Anfield, the Bernabéu, Parc Des Princes and more. 
However, you'll also get to experience something new – with early rumours suggesting the inclusion of the Stade de Lyon, Bayarena, and Bramall Lane. 
FIFA 20 Loot Boxes to Appear?
Loot boxes are an extremely contentious topic, having caused a stir both in the gaming community and mainstream media. At the moment, it's uncertain whether there will be any FIFA 20 loot boxes included.
A loot box is an in-game item which awards a random prize to a player. The issue is that it can be bought as well as earnt through gameplay. Therefore, loot boxes are disliked by certain gamers who see them as an unfair advantage, and also by governments/regulators who see them as a sort of online gambling offer.
But how likely is it that loot boxes will be included? During a hearing with UK lawmakers, EA Sports defended their use – even going as far as saying they were "quite ethical". That defence suggests that loot boxes will be in FIFA 20, but a growing backlash makes this far from certain.
They've already been banned in some countries, so it wouldn't be a surprise if they ended up being retracted after the release of the game.
FIFA 20: pre-order for your console:
With all this to look forward to, you can pre-order FIFA 20 for your console by heading to EA.com. If you happen to be joining the fun on PS4 or Xbox One, pre-ordering will grant you access to an exclusive trial on 19 September. It's time to lace up your boots once again!