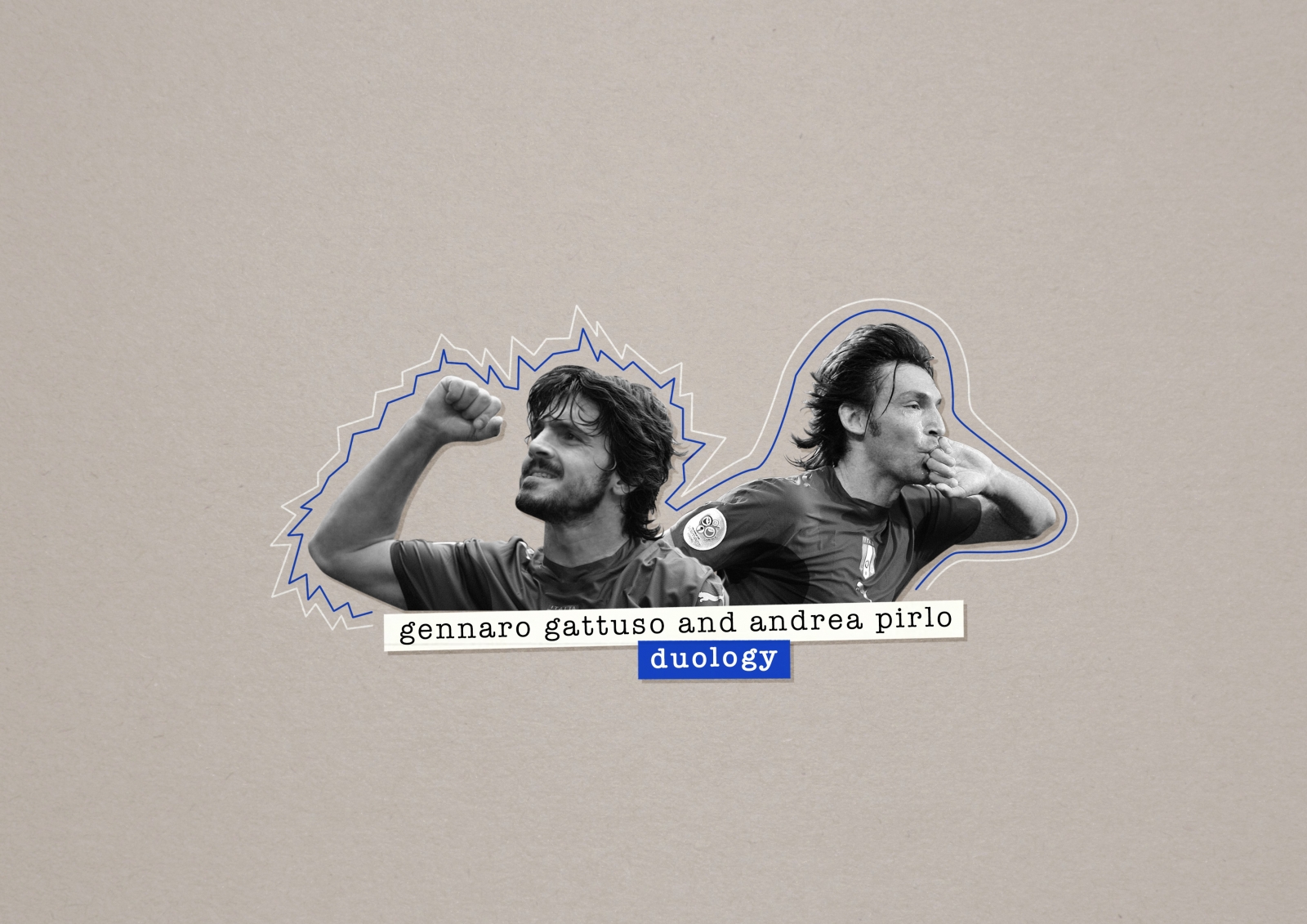 This feature is part of Duology
Rosso e nero are more than just colours to the football devotee in Lombardy. These two colours and their representation go beyond just fabric and the distinguishing factor between two rival outfits sharing the beautiful city of Milan and the Stadio San Siro.
The famous red and black shirt of AC Milan has graced the shoulders of many legendary footballers over the course of the club's rich, successful history. Varying personalities, profiles, and backgrounds put this shirt on over the Rossoneri's storied 119-year legacy, administering an array of different playing styles and methods of expression on the pitch.
Footballers are not all cut from the same cloth and the sole element that bind them is their love and passion for the game. The freedom to be expressive, convey ranging personalities and burning desire to perform to their fullest potential opens the door for role advancements and the ability mesh together where it matters most: in between those white lines.
Throughout Milan's history is a register of iconic footballers that have authored eras of renowned success and domination. Towards the end of the late 1980s, Italian entrepreneur Silvio Berlusconi's rescue mission of saving the club from bankruptcy turned the tide and ushered in one of Milan's most successful reigns.
On the back of the 1980s, the early-90s brought about the revolutionary mind of Arrigo Sacchi and familiar face Fabio Capello, leading dynasties that eventually resulted into a stockpiling of silverware. Names like the formidable Dutch trio of Ruud Gullit, Marco van Basten and Frank Rijkaard were mammoth acquisitions, moving the needle together with the Italian contingent of Franco Baresi and Paolo Maldini, Alessandro Costacurta and Roberto Donadoni. Together, the powerhouse forged a unit widely considered to be the golden generation of the Rossoneri, for the manner in which they established domestic dominance and seized control on the European stage.
Yet, nearly a decade after Capello's Milan staked their claim as the best in the world with three consecutive Serie A titles, a 58-match unbeaten run to earn the Invincibles label and the 4-0 demolition job of Barcelona for their fifth European title in 1993/94, another winning chapter unfolded, led by the eyebrow-raising Carlo Ancelotti. 
Read  |  Andrea Pirlo: the champion who kept reinventing himself
Ancelotti's star-studded cast boasted many world-class footballers – young, old and everywhere in between – with Maldini, Alessandro Nesta, Andriy Shevchenko, Pippo Inzaghi, Clarence Seedorf and eventual Ballon d'Or winning Brazilian magician Kaká among them. At the heart of the midfield, however, was a bond blending artistry and wizardry with guts and 'grinta' that spearheaded Milan's triumphant return to the summit of club football. 
Andrea Pirlo and Gennaro Gattuso did not grow up in the Milan youth system, nor did they embark on this journey to the San Siro together at the same time. But their alliance in midfield, which began in 2001, meant the centrocampo was now armed with the necessary muscle and creative genes capable of bringing sustained glory to the club and silverware to stock the trophy case.
Prior to his transfer from Inter, Carlo Mazzone's transition of Il Maestro from an advanced role further up the pitch to a deep-lying string-pulling 'regista' on loan at Brescia put Pirlo's prolific career in motion, with Ancelotti being the prime beneficiary when handing him the keys in the midfield setup of both the 4-3-1-2 and famous Christmas tree shape, a 4-3-2-1. 
By no means was Pirlo alone in this area of the park either as Rui Costa and Kaká's mesmerising play and ingenuity in attacking roles freed him to hover around the base of the midfield and conduct like the composer he was. Alongside the Flero-born metronome, setting the rhythmic tone was Massimo Ambrosini, Seedorf and Gattuso contributing on the defensive end with brawn and brains. Yet there was something special about the contrasting personas of Pirlo and Gattuso and how they formed a water-tight, cohesive partnership throughout their prolonged stay in the fashion capital of the world.
In Pirlo, you had the trouble-free nature and ability to pick out any pass out on the pitch efficiently and effectively, along with the inch-perfect precision and craft as a dead ball perfectionist. Then there was the tenacious Gattuso, brimming with energy to burn and a mean-streak to compliment his no-nonsense demeanour. Pirlo's success as the elegant and graceful playmaker, supported by Rino's brutish behaviour, was the perfect balance of beauty and beast that would make them one of the best tandems of the 2000s.
During their second season together at the San Siro, Pirlo and Gattuso's inseparable bond loomed large in a trophy-laden 2002/03 campaign in which Milan toppled capital club Roma to hoist both the Coppa Italia crown and lift their sixth European title by defeating rivals Juventus 3-2 on penalties. 
Inside Old Trafford in Manchester, against the Old Lady of Turin, it was business as usual for Pirlo and Gattuso, as the former sprayed the ball around with tranquillity while the latter armoured his fellow countryman, covering each blade of grass the suave star's shadow occupied. Two years later, however, fortunes would change for Pirlo, Gattuso and Milan on domestic football's grandest stage.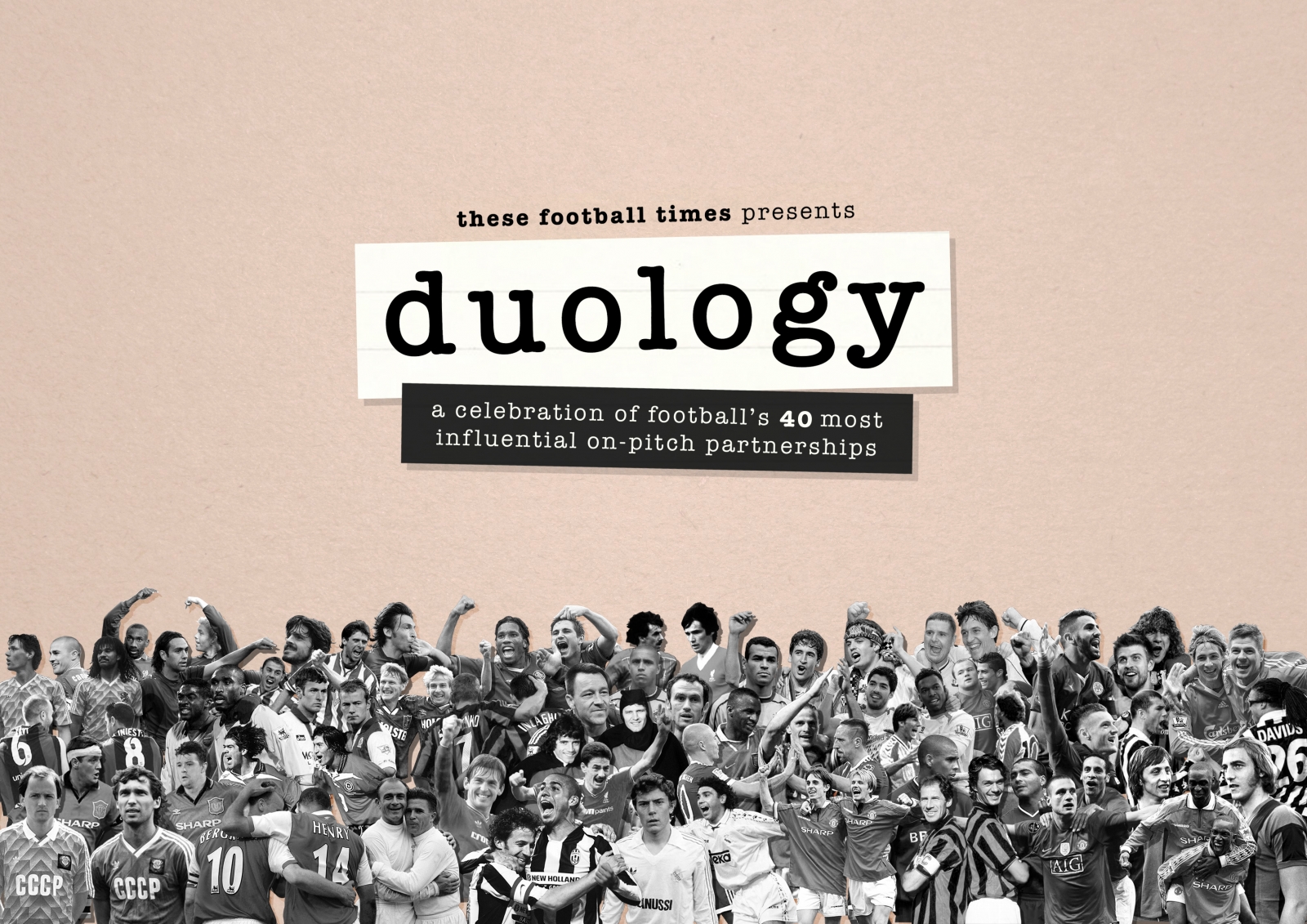 Cataclysmically, the Italian giants squandered a comfortable 3-0 lead to Liverpool in the second half of the UEFA Champions League final, and eventually completed their collapse, in a shootout where Pirlo was one of several to have been stonewalled by Polish goalkeeper Jerzy Dudek. Without question, this was a crushing blow to the Rossoneri and remains an unspeakable, delicate subject to relive amongst those who bleed the colours. It even nearly led Pirlo and Gattuso into early retirement.
As he detailed in his autobiography I Think Therefore I Play, Pirlo admitted: "I thought about quitting because, after Istanbul, nothing made sense anymore … the 2005 Champions League final simply suffocated me …we'd invented a new disease with multiple symptoms: Istanbul syndrome. I no longer felt like a player, and that was devastating enough. But even worse, I no longer felt like a man."
As intense and thick-skinned as they come, Milan's full capitulation left the hard-headed Calabrese enforcer traumatized so intensely that he too considered following Pirlo to the door. Former CEO Adriano Galliani revealed earlier this year that after Istanbul, Gattuso "wanted to leave AC Milan because he loved the club too much … se said the pain would go away quicker if he had left."
Perhaps it was the heartbreak and rawness of such a demoralizing defeat that rendered these ideas. However, the negative energy stemming from this collapse was burned and used as fuel for renewed hope in redemption down the line for Gattuso, Pirlo and the rest of the club.
Following the Calciopoli scandal that rocked calcio and the Azzurri's inspired World Cup victory over France in Berlin, the 2006/07 campaign brought about lofty ambitions for Ancelotti's Rossoneri. Laser-focused and unbothered, Pirlo's balance and subtle yet effective feints to create space and time proved effective during the entire term, in which the veteran played the most minutes of any in the squad and maintained his unrivalled reputation as a methodical dictator. 
Honed in and performing at peak levels, Pirlo's efforts were a major reason why Milan travelled on a glorious Champions League run past Manchester United before exacting revenge over the Merseyside outfit from that night in Istanbul. Oftentimes, Gattuso's crunching tackles to initiate a momentum shift as a midfield workhorse helped rally the entire squad at various spells. With Pirlo and Gattuso, there was that delicate balance; a calm, cooling presence partnered with the unhinged nature to self-destruct at any turn.
Pirlo's telepathic passing range and technique to drop a ball anywhere he pleased received much of the attention and praise. But you can make a case that perhaps the bearded playmaker would not have savoured these opportunities as much had he not been supported by more aggressive, physical teammates like Gattuso who contributed in ways not nearly as quantifiable nor aesthetically pleasing on the eyes. 
Order  |  These Football Times magazine
In the years following Milan's European redemption, Pirlo and Gattuso remained key fixtures in the side despite the departure of Ancelotti and sale of Kaká to Real Madrid in 2009. Efforts were made by Chelsea to break the bank up in Milan by lodging a less than reasonable offer for Pirlo's services, which president Berlusconi rejected in order to keep the Italian architect in the fold for the foreseeable future and muster another go at silverware before widespread changes to the squad arrived. 
The 2010/11 Serie A season under Massimiliano Allegri saw both Pirlo and Gattuso's roles diminish in what was a Scudetto-winning campaign charged by the arrivals of Zlatan Ibrahimović and Robinho. Caught between the pursuit of re-establishing dominance on Italian soil was a superstar's career in limbo. With his contract to expire at the end of the season, both Pirlo and the club mutually parted ways, ending a 10-year marriage – and it did not exactly have the fairytale ending most would have hoped. 
Allegri observed Pirlo as a player who slowed his system down too much and was perhaps was closer to father time than a new lease on life in Italy, which was debunked as he went on to join Juventus on a free transfer, win four straight Scudetti and wind back the years with major contributions towards Italy's runner-up finish in the 2012 European Championships. As for Gattuso, he would spend just one season more at the club, in 2011/12, before Milan's old guard was dismantled and headed into retirement at the beginning of a nightmare era that refuses to relent even to this day.
Together, Pirlo and Gattuso spent 10 illustrious years together wearing the red and black shirt, winning nine trophies, including two Scudetti, two Champions League trophies and two UEFA Super Cups. But more than just silverware and the honours they shared were the stories of this good meets evil relationship, all neatly framed in Pirlo's captivating autobiography; the most famous involving a fork.
"You could see the red mist coming down," Pirlo vividly explained about their regular training ground encounters. "Gattuso would grab a fork and try to stick it in us. On more than one occasion, he struck his intended target and the fork sank into our skin. We were as soft as tuna; the kind you can cut with a breadstick. Some of us ended up missing games because of one of Rino's fork attacks, even if the official explanation from the club was one of 'muscle fatigue'."
Opposites attract. A real yin-to-yang relationship was shared over a decade in Milan between Andrea Pirlo and Gennaro Gattuso. Proven on the pitch and off it, the Italians' disparate profiles and compatibility on the same wavelength made them a truly fascinating duo to dissect.
By Matthew Santangelo @Matt_Santangelo
Edited by Will Sharp @shillwarp