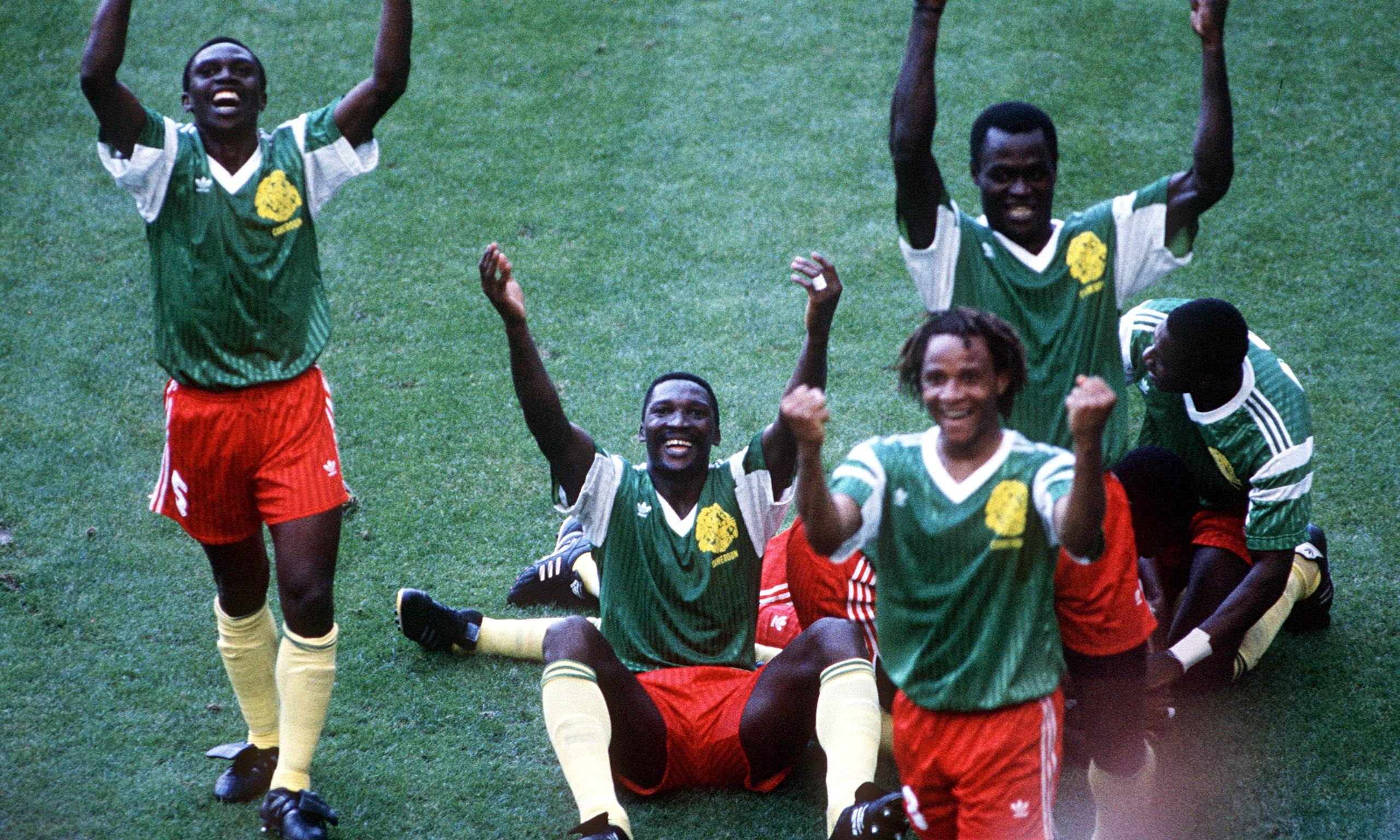 Football teams punching above their weight is nothing new when it comes to the FIFA World Cup. What's most exciting is that many of these teams manage to pull off some stunning upsets, resulting in effects across the football spectrum.
If you are planning to bank upon any such team, hoping that it might spring a surprise in the upcoming 2018 World Cup, must make best use of the World Cup betting offers and make your prediction count. Knowledge of which teams are more likely to win is generally key to football betting, but remember: even underdogs have their day.
Cameroon
Cameroon got the better of defending champions Argentina in the inaugural match at Italia 90 when they beat the giants 1-0. Touted as the Indomitable Lions, Cameroon were playing in the World Cup for just the second time and stunned Diego Maradona and his side through a winning header by François Omam-Biyik.
In the end, it proved to be a proud day for both Cameroon as well as wider African football as Valery Nepomnyashchy's men finished the game with just nine players in their side.
North Korea
The North Korean football team were a revelation during the 1966 World Cup hosted by England. They beat the mighty Italy 1-0, thereby becoming the first ever Asian team to progress beyond the group stage. It was a goal scored by Pak Doo-ik that took them to the quarter-finals, where they were beaten by Portugal 5-3.
However, even in that match, they led 3-0 at one time, but Portugal came back thanks to Eusébio, ending North Korean dreams.
South Korea
Co-hosts of the 2002 World Cup, South Korea inflicted the same misery on the Italy team once again. Italy looked set to proceed past the round of 16, and into the quarter-finals, after gaining an early lead in the match. However, South Korea drew level during the final few minutes and Ahn Jung-Hwan netted the golden goal to cause a major upset. 
South Korea then beat Spain on penalties and proceeded to semi-finals, before finally losing to Germany.
Senegal
Replicating the feat of Cameroon, another minnow from Africa, Senegal, shocked the holders in the opening game of the 2002 World Cup. Coached by Bruno Metsu, the debutants played an impressive, high tempo game with Papa Bouba Diop netting the winner. 
France couldn't recover from their early defeat and were eliminated during the group stages. Senegal, on the other hand, enjoyed the same dream run as Cameroon and reached the quarter-final stage.