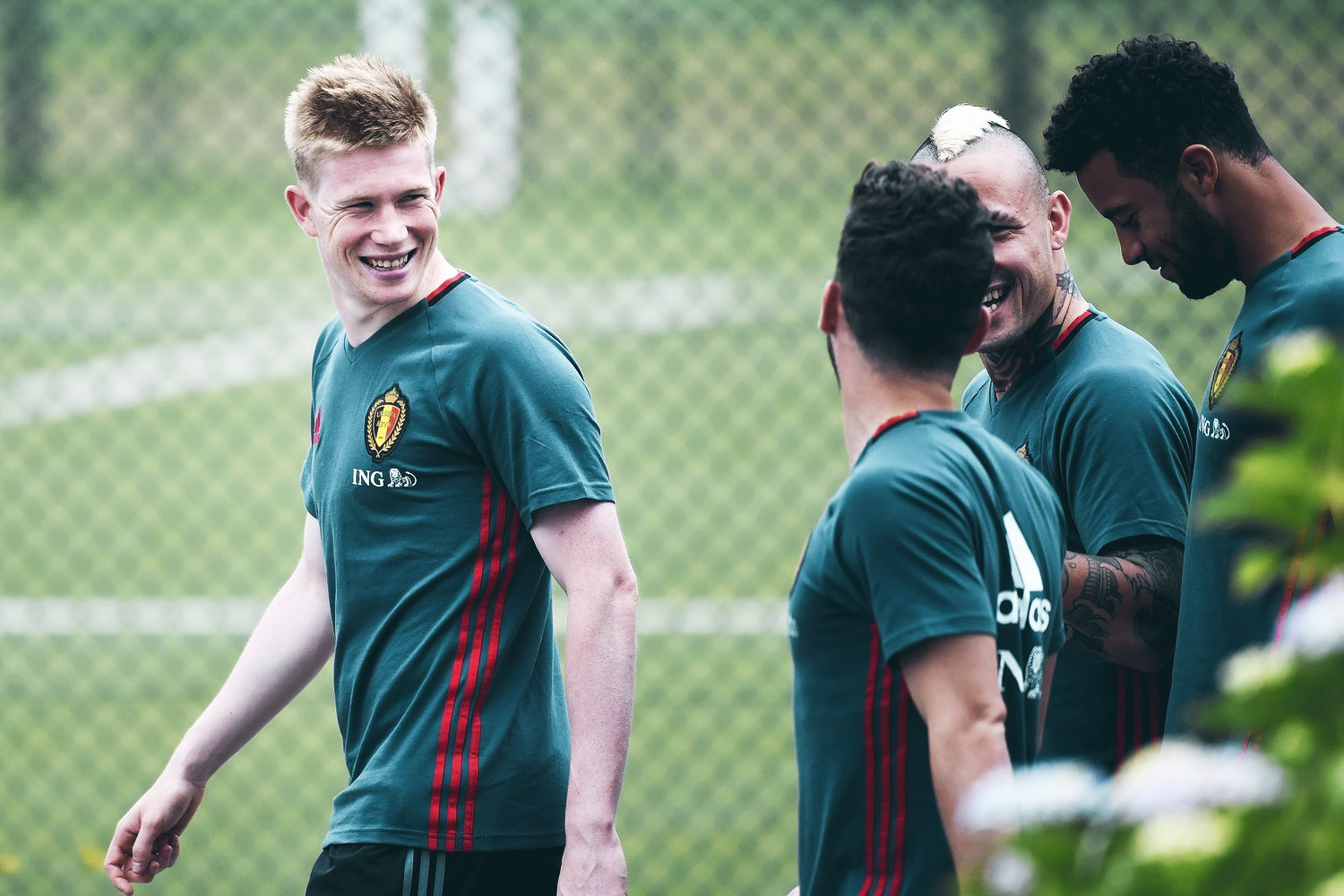 IF YOU WERE ASKED to name the best player in the Premier League right now, you might go for Harry Kane, or perhaps Mohamed Salah, or maybe Sergio Agüero, but goalscorers are only as good as the creative players behind them, and this season there has been one midfielder who stands head and shoulders above the rest: Kevin De Bruyne.
The blossoming of the ugly duckling who was bought by Chelsea, sent out to Werder Bremen on loan, and then unceremoniously sold on to Wolfsburg, who Robbie Savage famously said he would not pay to watch, has been remarkable.
That he has begun to fulfill his potential for Pep Guardiola, perhaps the world's best club manager, at Manchester City, the top team in the Premier League, is less surprising, but the contrast between his status now as the star man for a team that are a sure bet to win the Premier League and how he was regarded at Chelsea is stark.
It was José Mourinho who made the decision to let De Bruyne move to Wolfsburg in January 2013, 18 months after he had joined Chelsea on a five-and-a-half-year contract. At the time of his move, he had already spent a season on loan at Werder Bremen and had played just three times for Chelsea, though he did play the opening game of the 2013/14 season and provided an assist for the first goal in a 2-0 victory over Hull.
To be fair to Mourinho, De Bruyne might not quite have been the finished article in 2013, and the Portuguese has always been under pressure to produce success in the short term. He also had Eden Hazard, Oscar and Willian to pick from, and De Bruyne was clearly frustrated at his lack of game time. Nevertheless, there is no disguising the fact that letting the Belgian leave Stamford Bridge is one of the more short-sighted decisions in the club's recent history.
Not that Wolfsburg were complaining. Having paid £18m to Chelsea for De Bruyne, they sold him 18 months later to Manchester City for £55m. A few people in English football – including the aforementioned Mr Savage – expressed scepticism at the time about the player's ability to cope with the Premier League. That all looks slightly foolish now.
Since he left Chelsea for Germany, De Bruyne has recorded over 60 assists, and leads the way on this stat in Europe's top leagues. His passing ability has improved from promising to majestic, and his ability to consistently find a teammate in the best position has a mesmerising simplicity. It is an ability that has enabled Agüero and Gabriel Jesus to fill their goalscoring boots this season, and combined with his speed and dribbling skills, makes De Bruyne one of the best players in the world right now.
The key to the fulfilment of De Bruyne's talent appears to have been his movement from a wide position to the centre of the field. Although he had done well for Wolfsburg as a wide player, Belgium manager Roberto Martínez experimented by deploying him as a deep-lying central midfielder and Guardiola picked up on the switch to great effect. In the central role for City, De Bruyne is able not only to turn defence into attack with one or two touches but can also dictate the pace of the game, in a way that very few players in the modern game have been able to do. In fact, you probably have to go back to the likes of Zinedine Zidane or even Michel Platini to find a player who could exercise such a control of the game while also offering a goalscoring threat and a sublime dribbling ability.
Assuming that City go on to claim the Premier League title, De Bruyne looks a sure thing for the Player of the Year Award, and it is exciting for City fans to consider that at the age of 26 he may not yet have reached his peak. Even supporters of City's opponents will acknowledge the beauty of some of his passing to date, and how to stop De Bruyne will be one of England manager Gareth Southgate's early headaches at the World Cup this summer.
A World Cup winner's medal would be a fantastic end to a glorious season for the Belgian wizard, but in any event, this world-class talent looks set to dominate the Premier League for many seasons to come, and help City to add plenty of silverware to their collection.