AFTER MISSING OUT ON SILVERWARE last season for the first time in his managerial career, Pep Guardiola looks like he is about to put that right in the most stylish way possible. Twenty-three Premier League matches in, and Manchester City look strong, 15 points clear of second-placed rivals Manchester United, and still in contention for the quadruple.
[divider]City Need to Regain their Composure After Recent Loss[/divider]
The recent loss to Liverpool is sure to sting. The shell-shocked leaders went down 4-3 to the rampant Reds at Anfield, missing their chances to complete an unbeaten run in the Premier League. Before the loss, the draws with Everton and Crystal Palace meant they had dropped only four points in the league, the best record for any league leaders at that particular stage of a Premier League campaign. Man City had won 18 consecutive league matches before they faced Palace on New Year's Eve, a run that can't be matched by any English league side in history.
The only side to have beaten Guardiola's Man City this season, before Liverpool, are Shakhtar Donetsk. The Ukrainian champions devised a brilliant 2-1 victory over the Citizens in the Champions League at the start of December. However, the tie was of little importance to City as they had already secured their place as winners of Group F. Their Spanish boss failed to mastermind a European triumph last year as his side were knocked out in the last 16 by free-scoring Monaco, who took advantage of the away goals ruling, scoring three at the Etihad.
[divider]Pep's Summer Tactics[/divider]
Despite the core players from last season remaining, City's side is a world apart from the team that made an endless number of defensive errors last season. A new squad has seen them deliver on Pep's innovative tactics. Using the full-backs in an unorthodox way and sending them towards the centre circle, the flanks remained wide open for others to take advantage. While this tactic was used intermittently since Pep's arrival, the team to efficiently employ this tactic wasn't there.
Summer changes to his team saw a determined Pep Guardiola offloading personnel that didn't fit. Jesús Navas and Pablo Zabaleta were among the 12-man exile of first-team players. This gave the former Barcelona manager the scope to invest wages into new Premier League-quality players that could deliver on Pep's tactics. The signings of Ederson and Kyle Walker were particularly impressive while Danilo and Bernardo Silva look like very good squad players.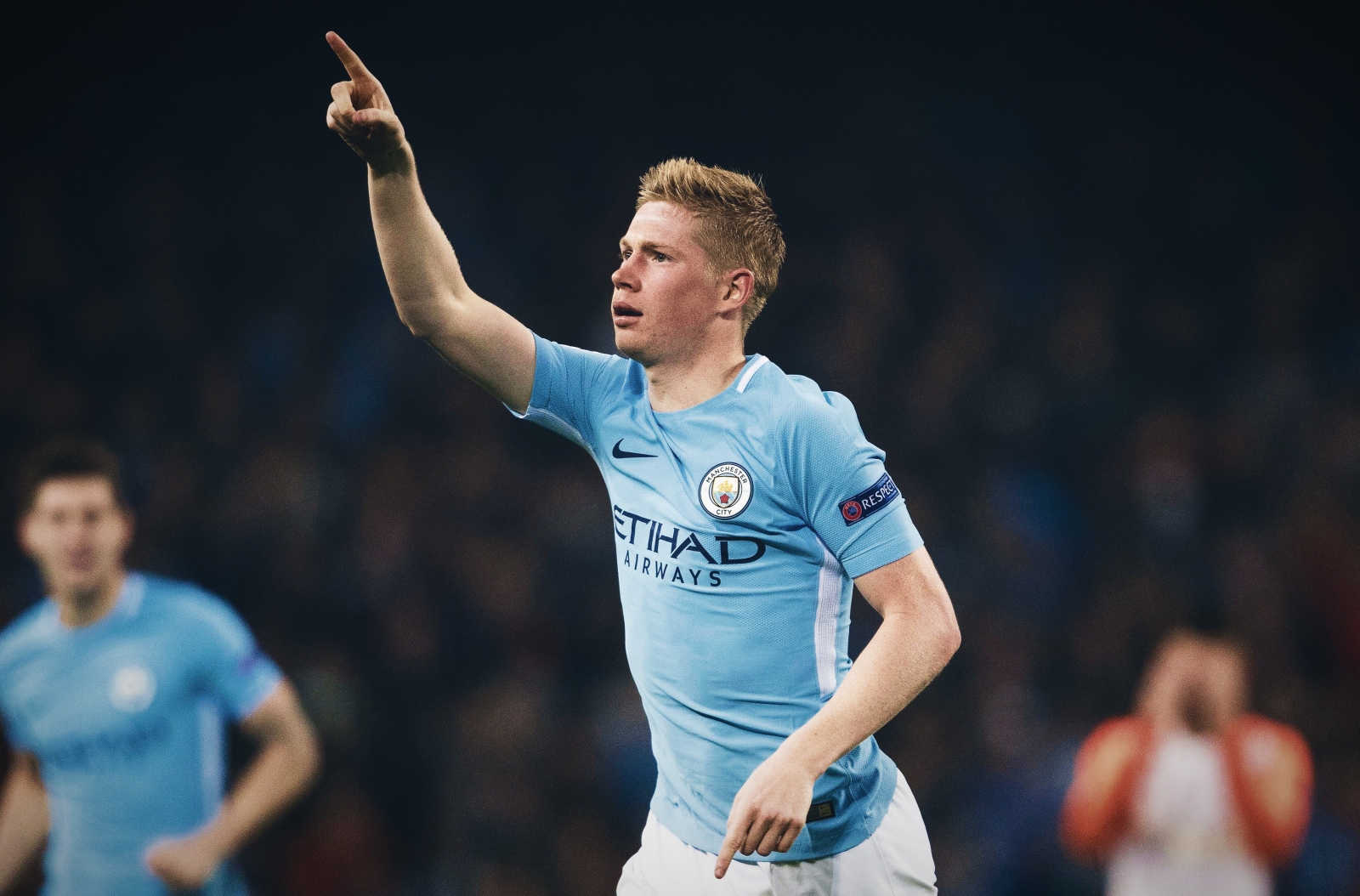 The new signings and tactical thinking have provided a fresh approach and a rejuvenated City. This has been apparent with the surge of inform Kevin De Bruyne, providing more space to roam across the middle and right flank of the pitch. The Belgian playmaker will undoubtedly be one of the main favourites for the Premier League's Player of the Season accolade for his exceptional brilliance in midfield. He has single-handedly taken sides apart with tremendous dribbling, unimaginable passing and some cracking finishes to match. The ex-Chelsea man is even being discussed as the world's best midfielder, high praise indeed for a player who wasn't good enough for José Mourinho.
[divider]City's Strong Start to the Season[/divider]
The personnel investments paid dividends from the very start of the season as the Sky Blues conceded just two goals in their first seven league fixtures. It was the seventh match of that run that is, arguably, their most impressive performance of the campaign so far. They travelled to Stamford Bridge to face Chelsea knowing that a win would take them back to the top of the table on goal difference.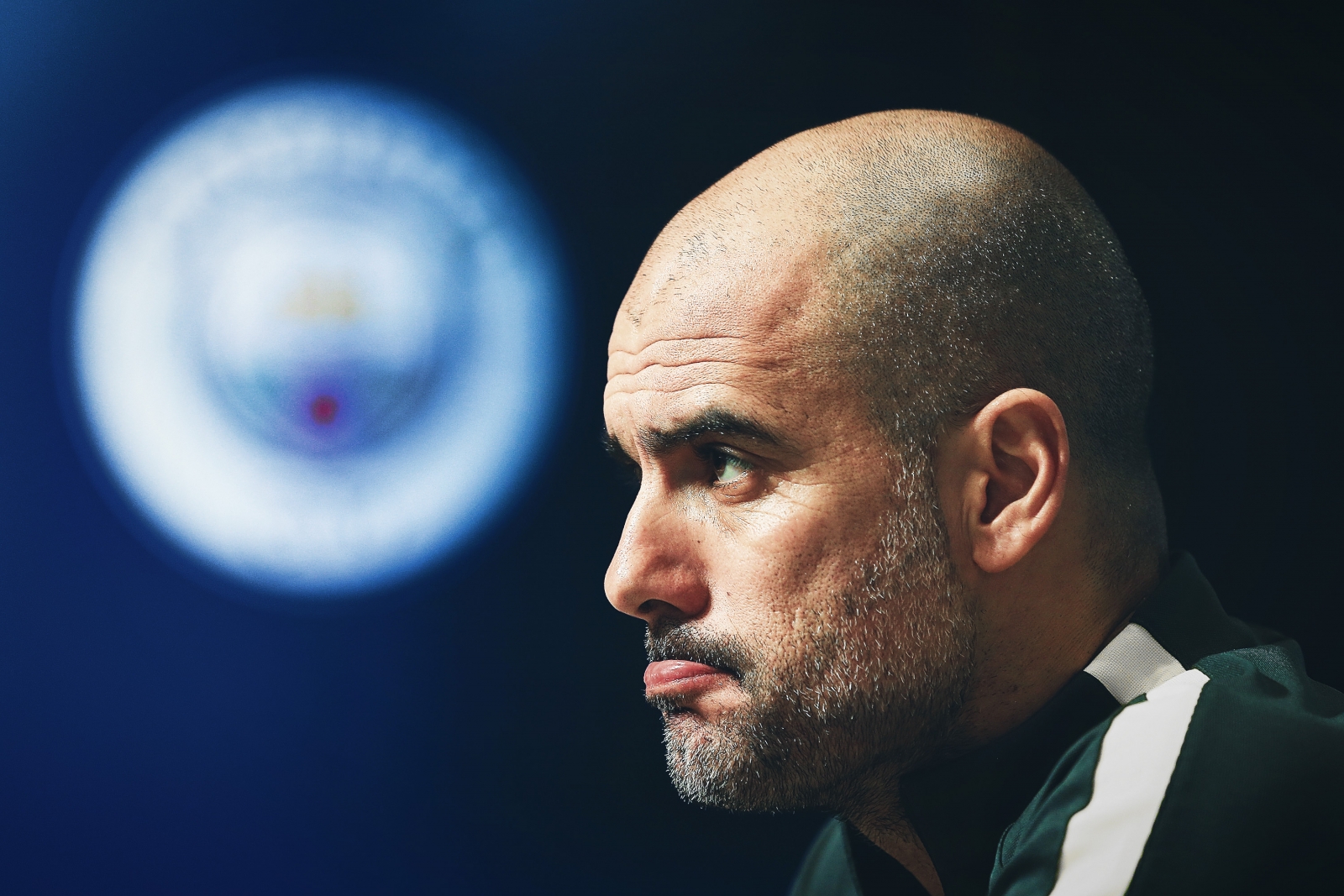 Not only did they come away from west London with all three points, but they dominated the champions from start to finish. De Bruyne was the man of the moment against his former employers, scoring a fantastic left-footed drive. However, it was City's defensive unit that stood out. The mercurial Chelsea forward line failed to trouble the visitors' defence as they picked up a huge clean sheet in a performance that showed how far they had come over, and what has turned out to be a great summer of improvements at Etihad.
[divider]Fighting on All Fronts[/divider]
Since that victory, Man City have been almost untouchable in the Premier League and opened up a gap that is nearly impossible for any of the chasing sides to close. The odds for them to finish the season unbeaten are unsurprisingly very low because of just how dominant they have been; if you're looking to bet on Man City, make sure to pick an online operator with the best odds. It would take a huge demise from the league leaders and a monumental push from one of either Manchester United, Chelsea, Liverpool or Tottenham for there to be any doubt of where the famous title will be heading come May.
It has been widely circulated that City should now focus on other competitions they are in: the Champions League, FA Cup and EFL Cup, as the Premier League is as good as over. The term champions-elect is being thrown in the direction of the blue half of Manchester and while it is only at the halfway mark of the campaign, no one could argue that City is storming towards the title. However, Guardiola might not agree, stating that his team "could still throw it away," a truly humble statement from one of football's classier men.
[divider]How Far Can City Go?[/divider]
The Premier League title is Manchester City's to lose. But it is the other three competitions that will show just how great a side they truly are. Can Guardiola's innovative tactics see Man City finish with a quadruple? Regardless of how they end the season, it's safe to say City will go down in the history books as one of the greatest teams with many new records this season.