IN DECEMBER 2017, Gareth Southgate and England fans breathed a sigh of relief as the Three Lions were drawn against Tunisia, Panama and Belgium in their World Cup group. England's history at the World Cup shows they can turn a seemingly innocuous group into an ordeal but, with all due respect to Panama and Tunisia, it is hard to fathom the two European sides not qualifying for the next round.
After a barren two and a half decades, Belgium have developed into the flavour of the month as far as international football is concerned, helped by a glut of supremely talented players. The likes of Romelu Lukaku, Thibaut Courtois, Vincent Kompany, Dries Mertens, Kevin De Bruyne and Eden Hazard form the spine of a side that could conjure up a major surprise this coming summer.  Hazard and De Bruyne have lit up the Premier League in recent seasons and, barring a major surprise, the latter will follow in the former's footsteps in guiding his side to the title come the end of the season.
If the duo epitomise the modern number 10, Belgium also boasted a fine exponent of the role when they last met England at a major tournament in the 1990 World Cup. Enzo Scifo,
Vincenzo, to give him his full name, might not have commanded the same attention as his modern counterparts but the Belgian was earmarked by Bobby Robson as the main source of danger when the two sides squared off in Bologna for their round of 16 clash.
Blessed with supreme vision and an eye for the goal – he scored a very respectable 121 goals in 478 league appearances throughout his career – Scifo epitomised the trademark number 10 in the 1980s and 90s. Like most of his contemporaries in the role, what he lacked in speed he more than made up for with technique and the ability to pick the kind of pass some of his peers would not have even dreamt about.
But even the purest of talents can struggle to overcome obstacles off the pitch and, in Scifo's case, such barriers stemmed from his heritage. Born in La Louvière – a city in Belgium's mining belt about 30 miles from Brussels which, incidentally, is also the birthplace of the Hazard brothers – to Italian parents, Scifo, like many sons of immigrants, faced the struggle of being accepted in the country of his birth.
In the 1970s, some Belgians retained a sense of diffidence towards those born in Belgium to foreign parents and while young Vincenzo would relinquish his Italian citizenship in 1984, acceptance was far from forthcoming. "It was a tough area," Scifo once said of his birthplace. It doesn't matter how old you are when you start; the important thing is to be ready for it. Even back then I wanted to be involved and was mature for my age. That helped me make my mark. I was lucky enough to spend my formative years in a big team, though you have to be mentally strong, which is not always the case when you're that young. All I had to do then was show that I deserved an opportunity."
On the pitch, however, Scifo let his football do the talking. Signed by local side Louvieroise at the age of seven, he would go on to score a jaw-dropping 432 goals in four seasons at youth level, which earned him the nickname "Little Pelé".
As a youngster, he quickly realised that football could prove to the ticket to a better life, a luxury his father, who moved to Belgium from Sicily in 1957 to work in a mine, could never afford. "I soon realised that football was about the only talent I had which offered a better life than that of my father," he recalled.  "I used to see him come home from the mine every night and he'd tell us about his day and about what sounded like hell – the mud, the dirt, the danger, and working on your knees buried away from the sun and the sky."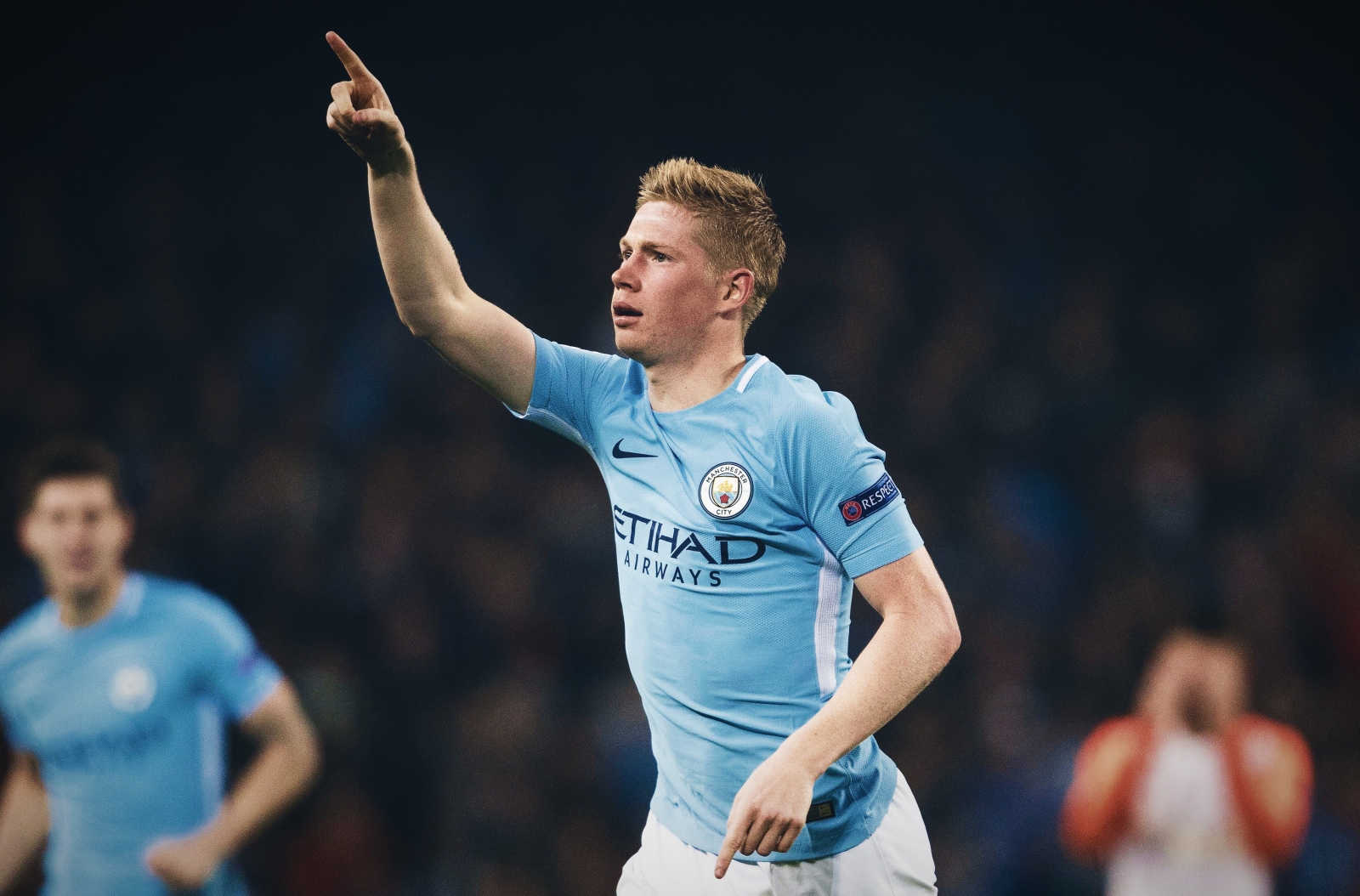 Read  |  Kevin De Bruyne and the journey to perfecting midfield simplicity
Belgium's biggest clubs were quickly alerted to the young midfielder's exploits and Scifo moved to Anderlecht in 1982, before making his professional debut the following season at just 17. If the move to Belgium's most successful club fazed him, he didn't let it show, slotting seamlessly into the starting side and establishing himself as a regular.
Scifo's first season with the Paars-wit ended in disappointment as Anderlecht lost the UEFA Cup final on penalties to Tottenham.  The Belgians, who had won the trophy the previous season by beating Benfica 2-1 on aggregate, lost only once until the semi-final where they met Nottingham Forest. At the City Ground, two late goals from Steve Hodge looked to have put Brian Clough's men on the brink of the final, only for Scifo to open the scoring in the second leg and inspire a famous comeback, capped by Erwin Vanderbergh's crucial goal two minutes from time.
In the final, Anderlecht came up against another English side, this time in the shape of Tottenham. The defending champions rescued a home draw with a late goal and looked to have done enough at White Hart Lane to retain the trophy, only for Graham Roberts to score with six minutes and force the game into extra-time. With no goals in the additional 30 minutes, penalties were required to determine the winner and while Scifo converted his, his teammates Morten Olse and Arnor Gudjohnsen – whose son, Eidur, will go on to play for Chelsea – did not and Spurs lifted the trophy.
Anderlecht quickly overcame the disappointment as the following campaigns returned two consecutive league titles and elevated Scifo as one of the brightest prospects of European football.
With the playmaker expertly pulling the strings in midfield, Belgium finished fourth at the 1986 World Cup, as a Diego Maradona-inspired Argentina ended the Red Devils one step away from what would have been their first World Cup final.
Maradona, who had put England to the sword in the previous round, scored both goals in a 2-0 win, which left an ever-lasting impression on Scifo, who was named Best Young Player at the finals. "I have a special affection for Maradona," said the Belgian. "I've never tried to measure myself against anyone. I just had admiration for a player like him, even if he was my opponent. I came up against a few great players in my career, but Maradona is among the ones who impressed me the most, and not simply because of his style of play. He had his own unique moves, but he also had an ability to always be clinical and change games single-handedly. I wondered how he did it. That's why everyone admired him. He had a game intelligence that allowed him to be decisive at any moment."
Scifo would not have to wait too long before facing the Argentine maestro yet again, as the after making three titles in as many season with Anderlecht in the following campaign, the lure of Serie A proved too strong to resist. "He's the only European footballer who can genuinely be considered my successor," said Michel Platini, who had faced Scifo at the 1984 European Championship, when the Belgian landed in Italy.
However, Scifo's first foray in his family's homeland proved to be a huge disappointment for he. and for Internazionale, who had forked out 7.5bn lire to secure his services. Four goals in 28 league appearances and a lack of playing time soon convinced him it was time to pack his bags again and cross the Alps.
Read  |  When Anderlecht and Club Brugge were amongst the kings of Europe
The move to Bordeaux appeared to have reinvigorated him but the feel-good factor proved to be short-lived once again, as a series of fitness issues and conflicts with senior members of staff soon spelt the end of the Belgian's time on the banks of the Garonne.  Again, observers wonder whether Scifo's enormous talent was not supplemented by the kind of personality required to cut it in the sport's upper echelon.
Belgium's goalkeeper Jean-Marie Pfaff, who mentored the midfielder in the early stage of his career, once famously quipped he did not fancy playing with someone who "was afraid of ruining his hairstyle on the pitch".
Despite being just 23-years-old and still being widely regarded as one Europe's most talented midfielders, Scifo considered hanging up his boots for good, only to be rescued by Guy Roux, who built a team around him at Auxerre. With Scifo as the chief creative influence, Auxerre achieved a very respectable fifth and sixth place finishes in the 1988/89 and 1989/90 seasons respectively, with the Belgian netting 11 and 14 league goals in the process.
If the experiences with Inter Bordeaux left Scifo scarred, it also taught him a series of valuable lessons. "If I had the chance to do it all over again, I would do things exactly the same way," he reflected later in his career. "Arsène Wenger once said that every player should go through a bad patch in their careers so they can learn how to handle disappointment. In my opinion you should come face to face with it as early as possible in your career, and I can honestly say that I don't have any regrets."
Rejuvenated by his two campaigns in Burgundy, a return to Serie A beckoned. Scifo had already began to challenge his perception in Italy with an impressive 1990 World Cup campaign, which saw Belgium fall in the round of 16, as David Platt scored one minute from the end of extra time to take England through to the quarter-finals.
In group stage, however, Scifo had lit up his team's campaign with an effort so outstanding that in 2002 it was voted in the top 10 of the greatest goals ever scored at the World Cup. With Belgium 1-0 up against Uruguay in their second group game in Verona, Jan Ceulemans won the ball before laying it off onto a teammate who the transferred onto Franky Van der Elst.
The Club Brugge legend subsequently played it towards the left flank, before receiving it back. With very little seemingly happening for Belgium, Van der Elst then opted to play a slide rule pass across the pitch for Scifo, in an area that had been momentarily vacated by Uruguay players, who had been dragged towards the box.
As the ball moved towards him, the onrushing Scifo ever so slightly adjusted his stride and opened his body to ensure the angle of impact was just right. "Scifo might try one," said the commentator as the Belgian's foot made contact with the ball, before travelling 40 yards and nestling in the bottom left corner.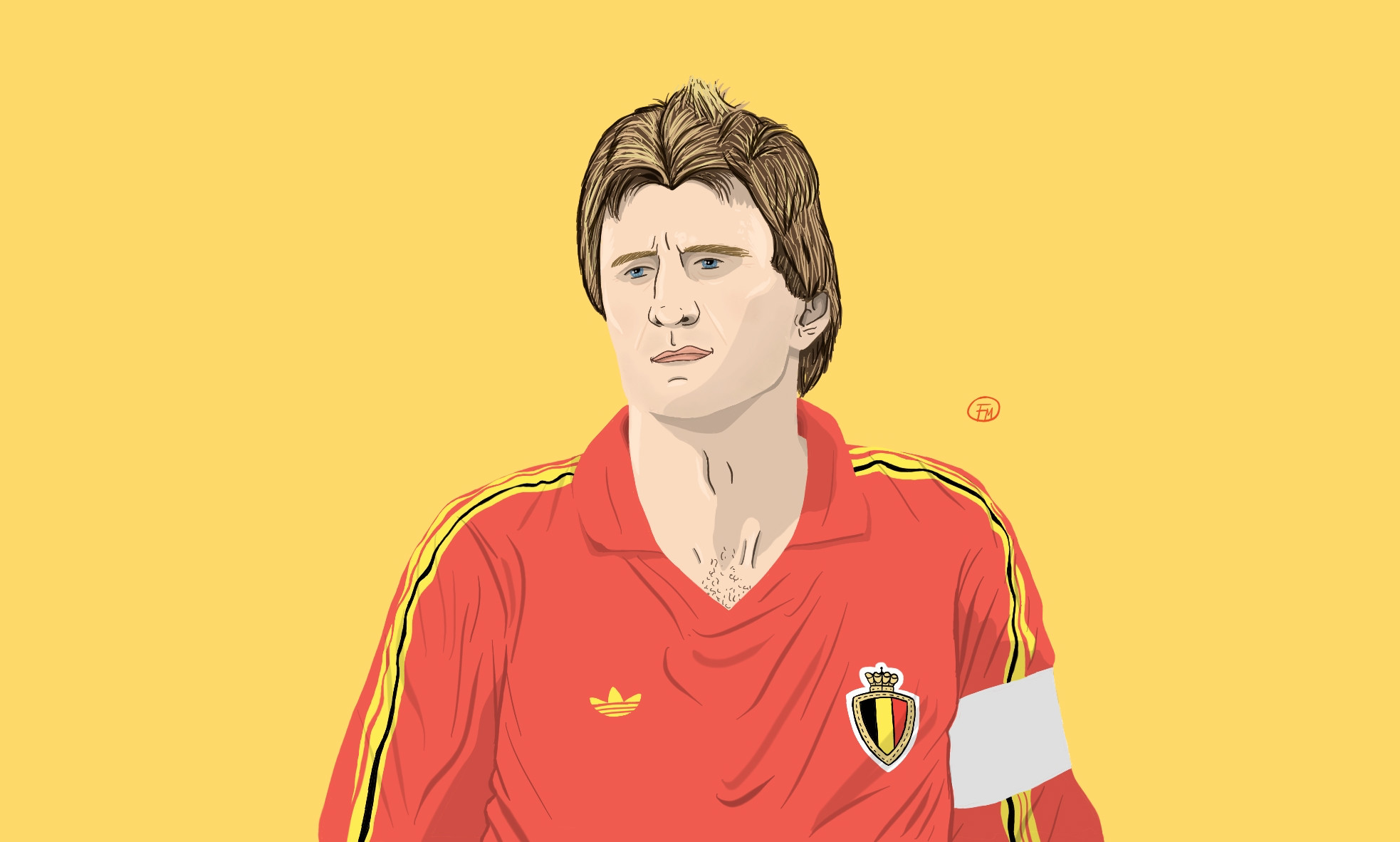 Read  |  Jan Ceulemans and the route to Belgium's greatest
Following his World Cup's exploits, it was time for Scifo to grace Serie A's grounds again, this time with Torino, who were building an exciting mixture of talent and youth under Emiliano Mondonico. Under the Mole Antonelliana, the Belgian was a crucial figure in i Granata's thrilling run to the 1992 UEFA Cup final, knocking out Real Madrid in the process.
Against Ajax in the final, however, they were denied in the cruellest of fashion, as a 2-2 draw in Turin was followed by a 0-0 draw in Amsterdam, which saw the visitors hit the woodwork three times and have a late penalty appeal turned down.
Scifo eventually brought a six-year search for a winner's medal to an end the following season, when Torino lifted their first trophy in 17 years after beating Roma in the Coppa Italia final. However, rather than a promising start, the triumph in Rome proved to be a bitter end as the Granata, beset by financial difficulties, were forced to sell off their prized assets.
Scifo was among the first through the departure gate and returned to France with Mondonico's scathing words still ringing in his ears. "He never made the difference," the Torino manager said of Scifo. "He plays well when the team does well, but he completely disappears when the team is up against it. That's typical of someone lacking in personality."
Like many artists in all walks of life, however, the Belgian felt he had been misunderstood. "They have never fully understood me," he said after leaving Serie A for the last time. "The manager who buys me has to build a team around me. It's not me who has to adapt."
Four years with Monaco saw him add a Ligue 1 crown to his personal trophy cabinet and spend just over one season playing for Arsène Wenger. However, disappointment at the 1994 and 1998 World Cups and an increasingly strained relationship with coach Georges Leekens prompted him to quit international football, after becoming one of the only three Belgians to have appeared in four World Cups.
Having returned home at the beginning of the 1997/98 season, Scifo was still in time to lift one more Belgium title with Anderlecht at the tender age of 36 before suffering a major health scare when he developed pulmonary edema after a mundane shoulder surgery. Despite being told he would never play football again, Scifo defied the naysayers one last time, returning as player-manager of Charleroi before, eventually, bowing out of football in December 2000.
Typically, he had one final parting shot to aim at his detractors. "A lot of people have accused me of never fulfilling my potential and always falling short of my goals," he said. "These people should try to find players who can boast records similar to mine. There are a few, of course, but only a few. And I'm happy with that."
By Dan Cancian @mufc_dan87