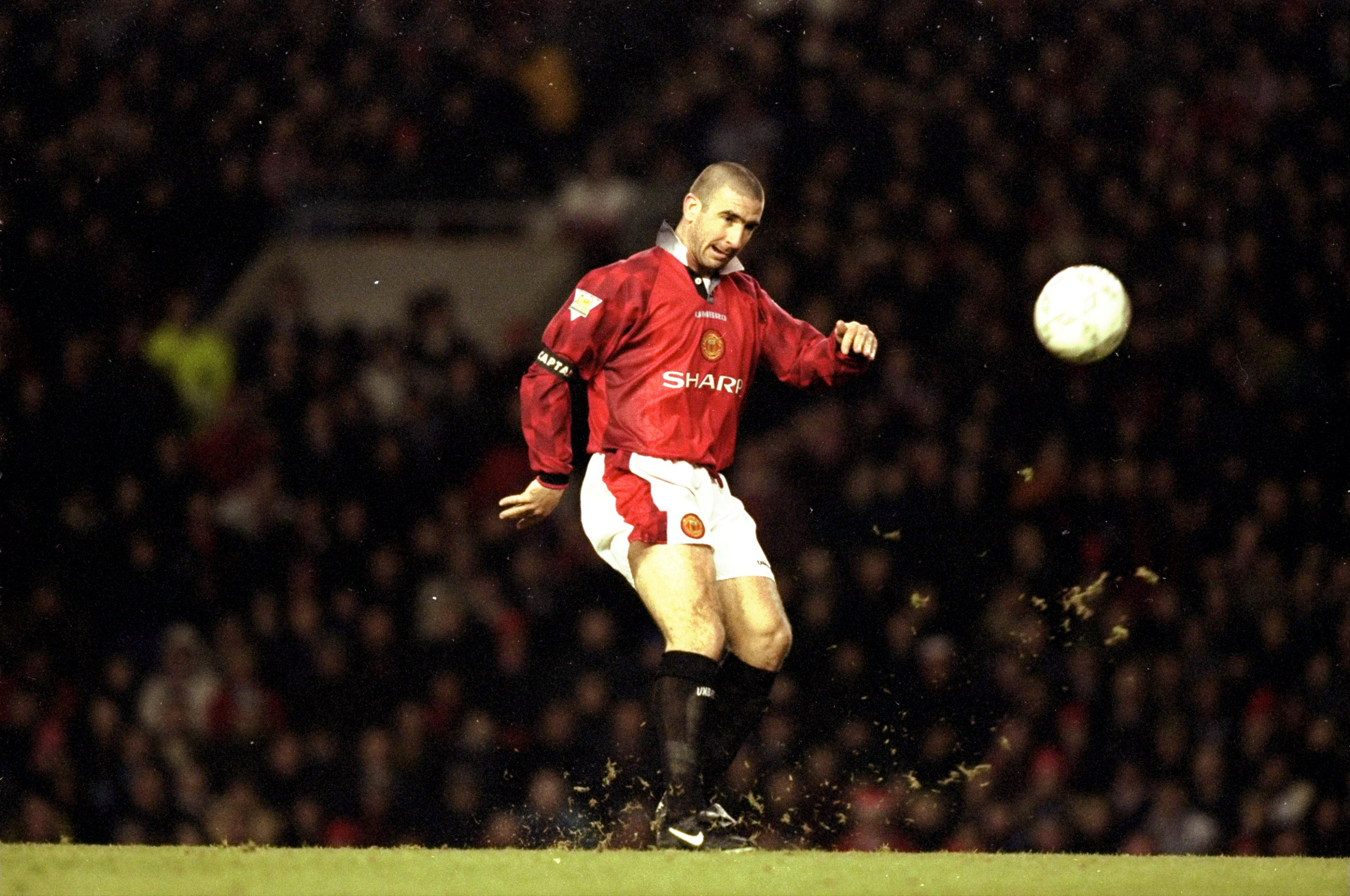 MANCHESTER UNITED HAVE BEEN BLESSED with a number of classy players over the course of their history but few have been as loved at Old Trafford as Frenchman, Eric Cantona. The classy attacking midfielder retired from the game at just 30, but his impact in Manchester and the whole of English football is still being discussed even to this day.
From Ronaldo to Best to Beckham, United have had a horde of number 7s that have lit up Old Trafford over the years. Cantona arrived with a huge reputation as he led Leeds to the last First Division title before it transformed to what is now the Premier League. The enfant terrible of French football, he was known as an eccentric footballer, who obviously had talent but also moments of madness.
Alex Ferguson knew that he could form the fulcrum of the side that would dominate English football in that time, and wanted to channel his inner aggression to productivity week in week out. He led United to four league titles and would have been a major part of the treble side of 1999 had he not famously retired in 1997, citing his lack of desire to keep playing.
Long before matched betting came to be, and even before Zlatan went to Old Trafford, Cantona was the king. Famously egotiscal, he always felt like a time bomb waiting to explode. Ferguson indulged him as his professionalism, quality and desire to win was almost unrivalled. Cantona also took a number of players in the class of '92 under his wing. 
A kung-fu kick on a Crystal Palace fan back in 1995 saw him plunge into depths unknown in terms of ill-discipline. He was subsequently banned for eight months but in typical Cantona style, came back to help United win the double in 1996, with the Frenchman scoring in the FA Cup final victory over Newcastle.
Button down, collar up signified his time at the Theatre of Dreams. He became the first Premier League star with global appeal but could not always transcend his form to the French national team. A prolific record of 20 goals in 45 international matches speaks volumes about his quality but his time at Old Trafford is enduring, and it will be forever.
He helped United launch an era of dominance that continued well after he left, and that mentality is still prevalent at the club under José Mourinho. Current United players can look to Cantona and note that one may not always conform to attitude expectations, but your ability must always negate whatever shortcomings you may have as an individual.
United currently don't have a number 7 but a number of suitable players have been linked to the club. The club knows the importance of a marquee player wearing such a number and many will hope to emulate the achievements of Cantona in that regard. Old Trafford still rings with delight anytime his name is mentioned and his 82 goals in 185 matches. Undoubtedly a club legend, Cantona was a true maverick.