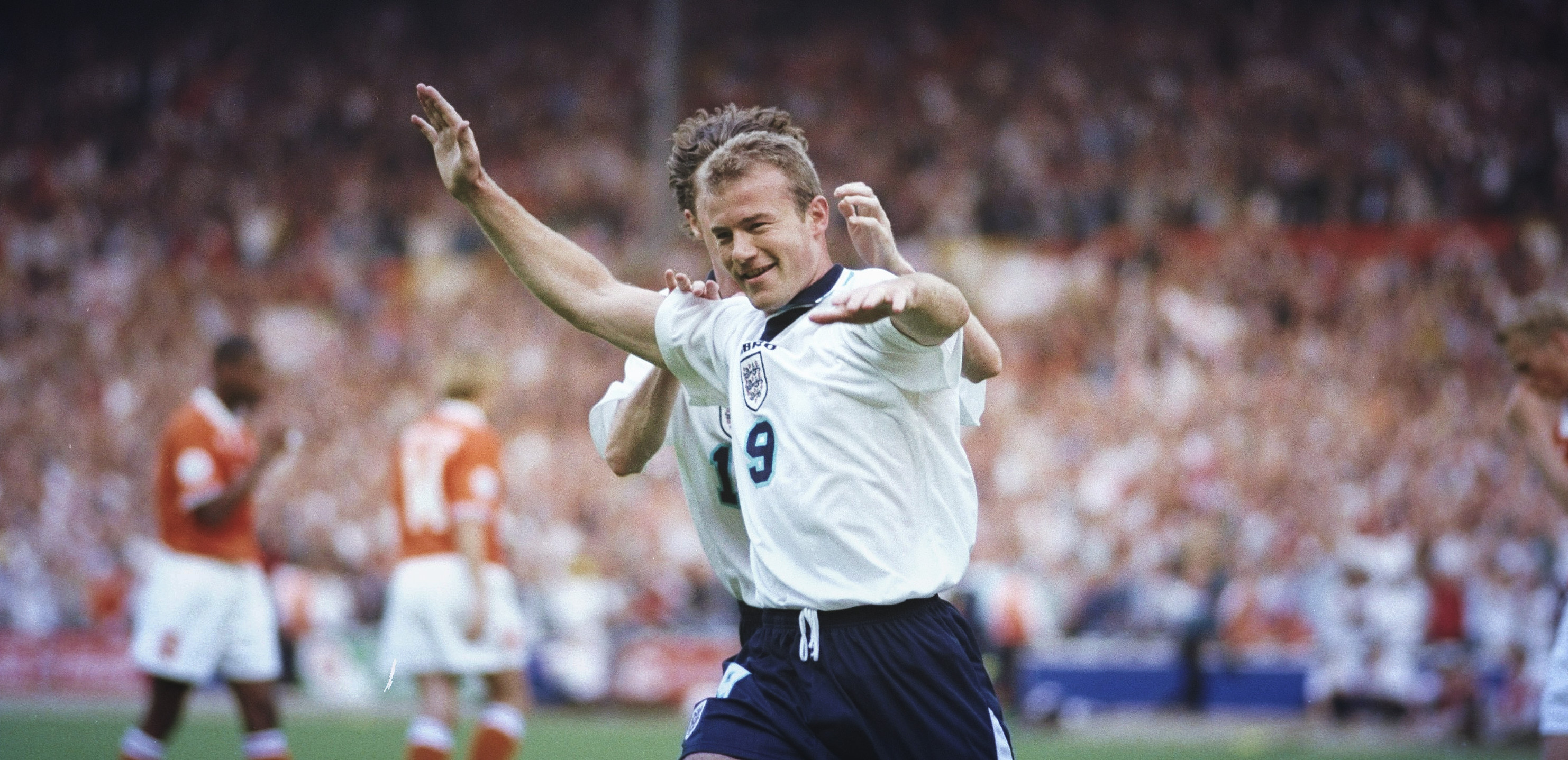 The 1980s was a truly bleak time for English football. A number of tragedies, along with frequent bouts of hooliganism, blighted the once-beautiful game, but few outside the ivory towers of the Football Association could have foreseen the transformation that was about to take place. Here is a retrospective look back at those English players who shook the world with their transfer fees in the early to mid-1990s.
Shearer's Selhurst strikes stun sceptics (1992)
Many would argue that it all began in the inaugural season of the Premier League, when Alan Shearer transferred from an ailing Southampton side to a Blackburn Rovers in the midst of a revolution. Leading that revolution was Kenny Dalglish, whose managerial prowess had been brought into question, with the Scot having resigned as Liverpool manager just eighteen months earlier.
Just over £3.5 m illionwas the figure that brought Shearer to Ewood Park and the world baulked. While his divine contributions had arguably kept Southampton in the top flight against all the odds, Shearer was still on the fringes of the England starting XI at that time – but his impact was instantaneous. The very first round of the Premier League saw Alan Shearer net twice against Crystal Palace's young goalkeeping prodigy Nigel Martyn, with one of his strikes in the 3-3 thriller becoming an immediate contender for goal of the season.
The fallout: With a significant price always comes a sense of glamour, and Shearer was the face of a new, promising era for English football. As a player, he was a true sportsman and ushered in the 'new breed' of footballer that the game desperately needed. Shearer's transfer also championed the idea of footballers becoming more than just athletes. Players such as Michael Owen, who would be worth at least £70 million in today's market according to Betsafe, were about to become public figures, with the ability to define the model lifestyle of the next generation.
Enter the SAS in 1994
Mega rich and once more gunning for the title, Blackburn broke ground once again, with the transfer of Chris Sutton from Norwich for an eye-watering £5 million. His strikes had helped Norwich attain a third place finish in 1992/93, and then embark on a good UEFA Cup run the following season, but now the chance to become a part of history beckoned.
Alongside Alan Shearer, Sutton formed one of the most formidable strike partnerships in Premier League history, and together they helped Blackburn score 80 goals in 1994/95. Deservedly, the image of him and Shearer each holding one side of the coveted trophy at a sun-scorched Anfield is one that will never be forgotten.
The fallout: Sutton would not experience the same sustained success as Shearer. However, his story serves as a warning to those who are subjected to media hype and must perform under the pressure it inevitably brings. His inability to sustain Blackburn's level of success – particularly after Shearer went to Newcastle in 1996 – affected his confidence, with Blackburn relegated as the 1990s drew to a close.
Hold my drink, Dalglish (1995)
Although Manchester United were destined to end 1994/95 trophyless, the Red Devils did not do so without a gargantuan fight. Not to be outdone by his long-term nemesis Dalglish, Alex Ferguson pulled out all the stops and signed a Nottingham-born hotshot of his own. Andrew Cole arrived at Old Trafford for an earth-shattering £7 million from Newcastle United.
Though Cole was a man who bled goals when on form, many neutrals still believed that Alex Ferguson had finally gone mad with power – but they were wrong. Cole ended up scoring 92 times in 195 appearances, forging partnerships with luminaries such as Dwight Yorke and Ole Gunnar Solskjaer. Most importantly, he was also a part of a United squad that would win the treble just four years after his arrival.
The fallout: Newcastle had been utterly deadly in the early days of 1994/95, and looked like worthy title contenders until Cole's departure in January 1995. That fact, combined with the magnitude of Cole's transfer, served as a dire warning to football fans, showing that unconditionally loyal footballers would become an increasing rarity as the 1990s progressed. While the purists would bemoan such a development, nobody can deny that the drama created by high-profile transfers between major clubs makes the English game ever more marketable.
And then …
Prices continued to climb even more drastically in the second half of the 1990s. The year after Cole joined Manchester United, Shearer would once more hit the headlines after making a £15 million move to Newcastle. After that, it all got a bit ridiculous, culminating in this summer's £200 million transfer of Neymar from Barcelona to PSG. Though this transfer did not concern the Premier League, it is surely only a matter of time before England's top flight sees its first £100m player arrive on English shores.