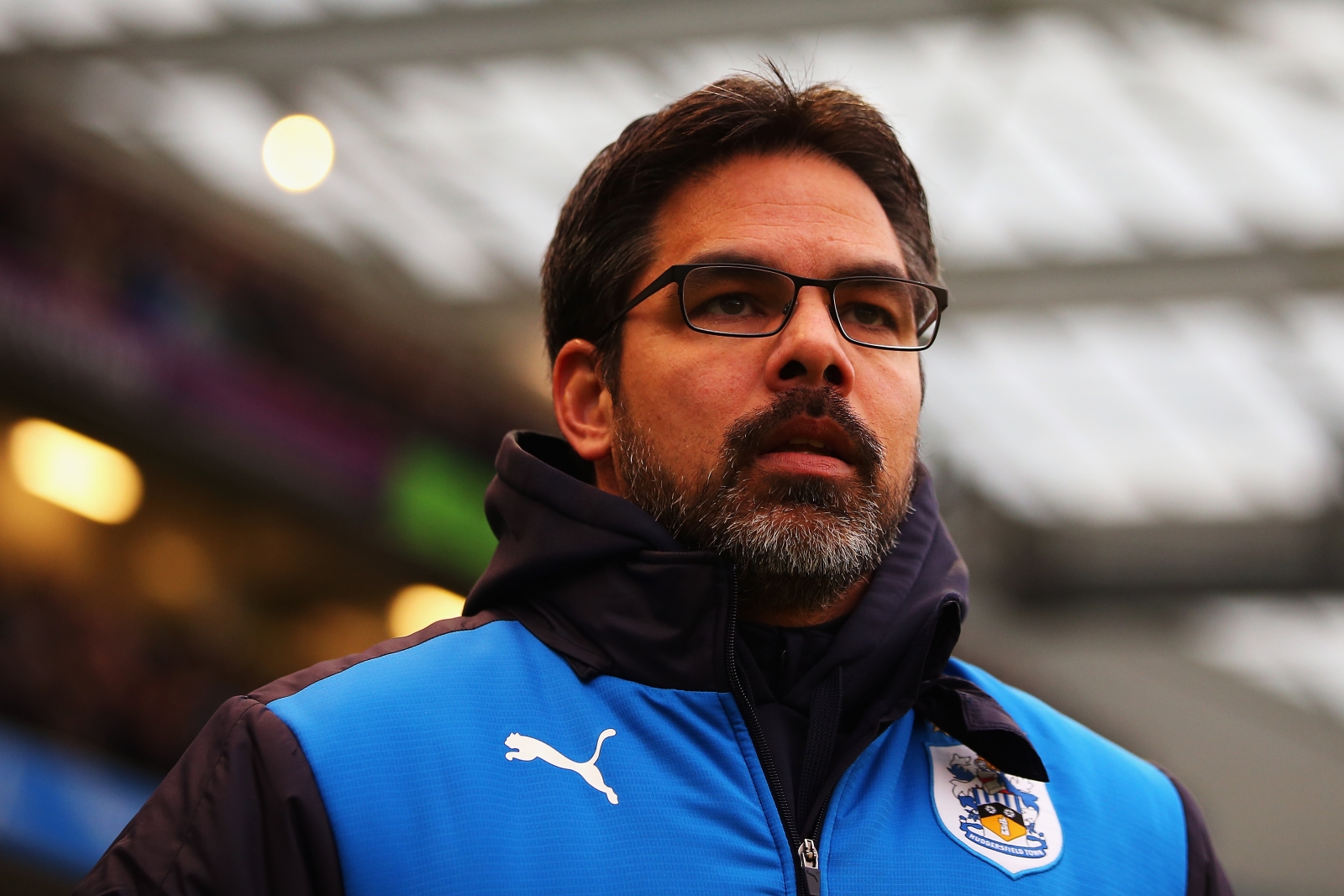 Aside from being a part of Schalke's UEFA Cup-winning squad of 1997, David Wagner's playing career was not remarkable. He took up the reigns as Borussia Dortmund II manager in July 2011, and immediately steered his new team to the Regionalliga West title and yet another promotion to the third tier of German football. Reserve teams rarely fare well once at that level, but impressively, Wagner was able to keep them in the third tier for three seasons before a relegation in 2014-15.
Faced once more with the prospect of a long, hard slog to get his team back into the third tier, he was handed a potential lifeline in October 2015. Jürgen Klopp departed Borussia Dortmund for Liverpool, to replace the sacked Brendan Rodgers, and Wagner was hotly tipped to join him at Anfield on the coaching staff. He opted to stay, but the start of his English project would not be delayed for very long.
On 9 August 2014, Wagner's impact on Borussia Dortmund II was in full evidence. For the first time ever, Stadion Rote Erde saw a sell-out crowd of 9,999. That crowd was to enjoy a 5-1 destruction of Jahn Regensburg.
A change of form and fortune
At the end of November 2015, Huddersfield Town was in freefall towards the third tier of English football. With just three wins from their first 18 matches, the board acted swiftly, relieving Chris Powell of his duties and appointing a relative unknown in the form of David Wagner. Having plied his trade with the Dortmund reserves, few believed that he could rescue the Terriers from relegation, with a brutal, exhausting Christmas schedule looming large on the horizon.
While German teams were preparing to take their winter sabbatical, Huddersfield travelled to St Andrew's in early December on the back of five losses and a draw, which saw Huddersfield rock bottom of the form table. Mustering the sort of courage that would eventually guide them to the Promised Land, Huddersfield ran out 2-0 winners with an impressive display. Joe Lolley's first-minute strike was a sign of events to come, and with resolute defending, Wagner's side frustrated and exhausted the opposition. Nakhi Wells delivered the knockout blow nine minutes from time, and they seldom looked back from there.
Far from being the death knell to Huddersfield's survival fight, the Christmas and New Year period saw Wagner's charges thrive. Huddersfield soared up the form table and put distance between themselves and the relegation zone. The belated winning run Huddersfield needed to make any assault on the playoffs never came, but the club's place in the second tier was never in doubt under Wagner.
Huddersfield became a Premier League team after beating Reading on penalties in the FL Championship playoff final.
Wagner to be Das Tinkerman?
The rest is history, and as playoff winners, Huddersfield are now richer than ever before. As such, there can be no excuses for failing to sign the players necessary to keep them afloat. However, Premier League betting odds show that Huddersfield (as of 11 June 2017) are clear 8/11 favourites for relegation. Such short odds are justified by the fact that the Premier League is now 25 years old, but only twice – in the 2001-02 and 2011-12 seasons – have all three newly promoted sides survived.
Many of the wins that preceded Huddersfield's playoff adventure were seen through by a single goal. At times, there was some desperate defending, and this will be a necessary feature of Huddersfield's fight to survive in the Premier League. The key to survival will be a direct route from defence to a brave, but also composed, striker in the mould of Jamie Vardy. Michael Hefele, Chris Löwe and Christopher Schindler, who was the scorer of the decisive playoff final penalty, have all lived up to the reputation for German efficiency. By working on their long-ball tactics, all three can become Wagner's weapons of victory.
It was a tactic used to miraculous effect by Claudio Ranieri, who is still affectionately remembered as the 'Tinkerman', in 2015-16 when his team of 5000/1 outsiders won the Premier League. Controlling the midfield with a tireless runner – like N'Golo Kanté – will be another crucial part of any successful survival campaign.
Manchester City midfielder Aaron Mooy is also notable for his high work rate and has positive previous with Huddersfield. With Mooy's return to the Kirklees Stadium seemingly imminent, this is as sure a sign as any that Wagner wants to be the next Claudio Ranieri.