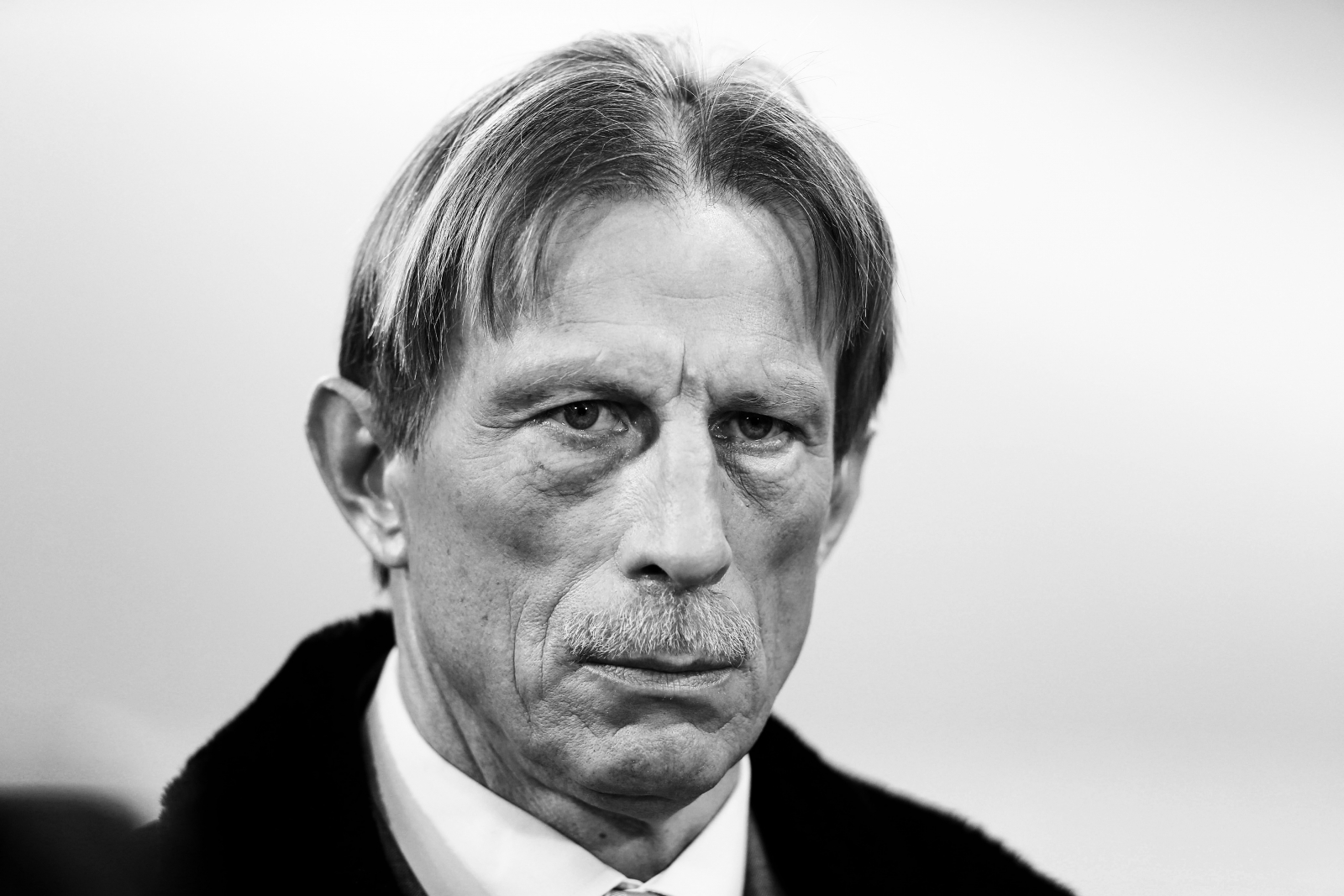 Christoph Daum came to within a hair's breadth of becoming the head coach of the German national team, in succession to Erich Ribbeck after the bitter rancour of Euro 2000. Just a decade beyond the glory of Italia 90 as West Germany, and only four years beyond winning Euro 96 after reunification, Germany had fallen into a very marked regression. Despite their success in England, it had largely been a tournament won against their own expectations.
Berti Vogts eight years at the helm had been widely polarising. Euro 96 glory was offset by the shock of their defeat to Denmark in the final four years earlier at Euro 92, and two quarter-final World Cup exits during USA 94 and France 98. The second of those World Cup defeats saw Croatia all-but dismantle the last remnants of Germany's aura of invincibility.
By the time of their group stage exit at Euro 2000, Germany didn't just appear to be as human as their rivals, they even seemed vulnerable. Ribbeck's Germany had qualified for the finals from a relatively weak group, yet had been made to sweat for automatic qualification by Turkey, who beat Germany at the beginning of the campaign in Bursa and then played out a tense, final night, goalless draw with them at the Olympiastadion in Munich, on an evening when a win for Mustafa Denizli's side would have seen Turkey qualify instead, thus consigning Germany to the playoffs.
Qualification failed to ease Ribbeck's woes. Uncharacteristic squad turmoil pervaded, and the presence of the aging Lothar Matthäus, by then 39-years old and operating as a sweeper, was reportedly inflammatory to other squad members. Matthäus, one of nine players in the Germany squad aged 30 or above, in contrast to just three aged 25 or under, struggled badly in the Low Countries. Their form read: one point gained from three games, one goal scored, a scrappy loss to a disorganised England, and taken apart by Portugal.
Ribbeck departed the job with the worst record of any German national coach, winning just 10 of his 24 games in charge. A crossroads had been reached, and Daum was the man that the DFB had identified as the one to turn the ailing fortunes of Die Mannschaft around.
Daum was a product of the West German amateur system, and was heavily affiliated with FC Köln's reserve side for the best part of a decade, both on and off the pitch. It was during the 1985-86 season that he was promoted to assistant coach of the senior side under Georg Kessler, who was brought in midway through the campaign.
Despite being unable to improve on Köln's mid-table position, Kessler and Daum managed to guide the Billy Goats to the 1986 UEFA Cup final. Opening the scoring in the first leg at the Bernabéu through Klaus Allofs, Köln then found themselves swarmed by the breadth of Real Madrid's attacking potency. Goals from Hugo Sánchez, Rafael Gordillo, a brace from Jorge Valdano and another from the veteran Santillana all-but settled the contest with 90 minutes still left to play. The only surprise of the evening was Emilio Butragueño's absence from the list of goalscorers.
A spirited 2-0 victory in the second leg, at the Olymipiastadion in West Berlin, lifted the mood, but Köln's major deficiency all season had been their lack of ability to win away from home. When the following season began in similar fashion, Kessler was gone before the end of September. Just a month short of his 34th birthday, Daum was handed one of the biggest jobs in German football.
Unbeaten in his first seven games at the helm, inclusive of two resounding away victories, Daum couldn't have got off to a better start. While a testing period shortly before the winter break slowed his early progress, Köln were fast out of the blocks on the resumption of the Bundesliga at the beginning of February. The return of Tony Woodcock to the club had proved instrumental, and having risen to the brink of the fight for European football, Köln ran out of steam during the run-in, as they failed to win any of their final six games, eventually finishing in 10th position.
While lessons had been taken on board, there were more to come. The 1987-88 season brought an unexpected title chase in a three-way battle for the Salatschüssel with Bayern Munich and eventual champions Werder Bremen. Unbeaten until round 15, when they lost away to Bremen, Köln were guilty of too many draws and not enough goals. Finishing third gained Daum and his emerging force UEFA Cup football, and an increasingly blossoming reputation.
Two further tilts at the Bundesliga title came during the following seasons as they finished runners-up on both occasions to Bayern. One point behind Die Roten with five to play in 1988-89, Köln managed to win just one of their remaining games, inclusive of falling to a 3-1 defeat at home to their title rivals.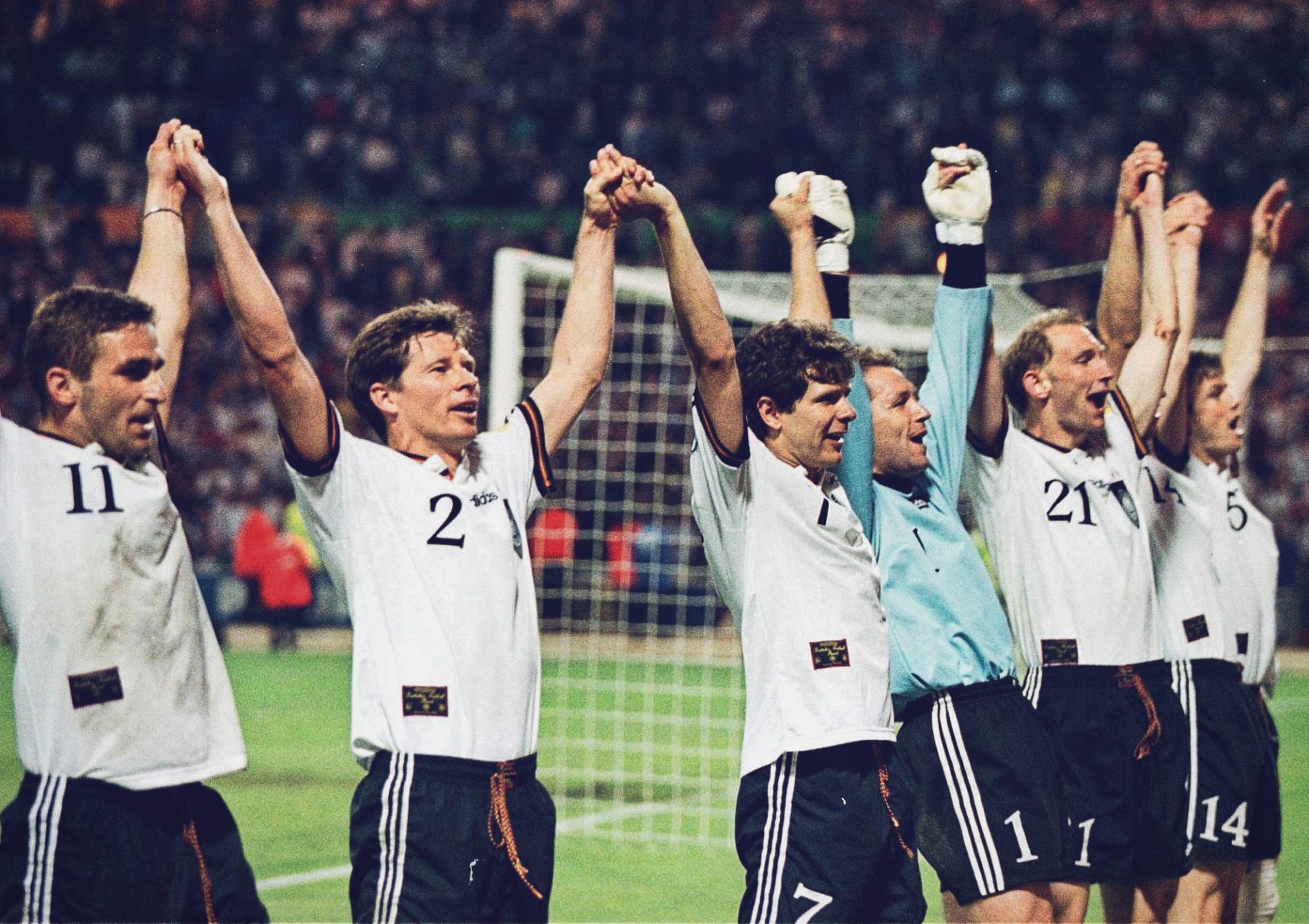 Read  |  How Berti Vogts inspired Germany to win Euro 96
In 1989-90, Köln were the only feasible contenders to a Bayern side that seemed intent on running away with the title from the outset. That Daum's side kept the title race active until the first weekend in May was a testament to his talents, as was their run to the semi-finals of the UEFA Cup, and their spirited fightback from 3-0 down during the first leg in Turin against Juventus, to snatch two late away goals. It took the finest Italian defending in a goalless second leg to deny Köln a place in the final.
What came next was remarkable. With another potentially successful season ahead, and just four days after West Germany had defeated the Netherlands at the San Siro, during a volatile encounter in the last-16 of Italia 90, Daum was dismissed without public explanation by Köln president Dietmar Artzinger-Bolten. It was a move which came totally from left-field, and one that Koln have never fully recovered from. The Billy Goats have since failed to scale the heights Daum had them punching at when he departed the club.
Daum watched the 1990-91 season begin from his armchair. By late November, however, he was back in employment. VfB Stuttgart, having endured an inconsistent start to their campaign, made a move for him. With the club sat in 15th position and outside the relegation places on goal difference alone, it would prove to be an inspired roll of the dice.
Daum's first game in charge of Stuttgart, just four days into his reign, couldn't have been a more dramatic occasion. As fate would have it, the co-stars for his opening act at the Neckarstadion just had to be Köln.
On an afternoon when an extra 11,000 spectators filed through the turnstiles compared to Stuttgart's previous home game, Daum found his new team trailing his old one 2-0 just five minutes into the second half. Hitting back swiftly, within six minutes the scores were level, and Stuttgart completed the turnaround by claiming a remarkable 3-2 victory on an electric afternoon.
It was a result which set the tone on an antagonistic rivalry for the remainder of the season, as Stuttgart began to rise up the Bundesliga table. Twice Daum would take his new charges to face Köln at the Mungersdorfer Stadion, firstly edged out of the Pokal in the quarter-finals, but then running riot in the return Bundesliga fixture, coming away with a 6-1 victory, a win which both proved and won vital points. Daum and Stuttgart eventually took the last UEFA Cup spot at Köln's expense, by just one point.
The next season, 1991-92, was a startling one. As Bayern Munich contrived to put almost every foot wrong, eventually finishing an uncharacteristic 10th, one of the greatest Bundesliga title races unfolded without them. In what was Germany's first season of footballing reunification at club level, there was a three-way, final day battle for the title between league leaders Eintracht Frankfurt, Borussia Dortmund and Daum's Stuttgart.
With all three sides locked together on 50 points, Frankfurt led the way on goal difference. Aiming for their first German title since 1959, they were a club with the will of the nation behind them. Daum's side were in second position, while Dortmund were the outsiders with a vastly inferior goal difference and requiring both Frankfurt and Stuttgart to slip up.
Yet for much of the final afternoon both Frankfurt and Stuttgart appeared set to slip up. When Stéphane Chapuisat opened the scoring early for Dortmund at Duisburg, the title was provisionally in their hands. Daum was all set to be the bridesmaid once more, even more so when Stuttgart fell behind at Bayer Leverkusen. With Frankfurt being held at Hansa Rostock, the drama was reaching fever pitch.
The fact that all three of the title challenging protagonists were away to teams with everything to play for made for a crescendo where anything was possible. Shortly before half time, Daum was back in the running, as Stuttgart levelled at Leverkusen through a controversial penalty.
As the second half wore on, the nerves began to set in. Frankfurt conceded in Rostock but were level within minutes. All apparent certainties of a Dortmund title were continually challenged elsewhere. As the minutes ticked away, the title might have been in Dortmund's hands, but a goal for either Frankfurt or a now 10-man Stuttgart would alter that.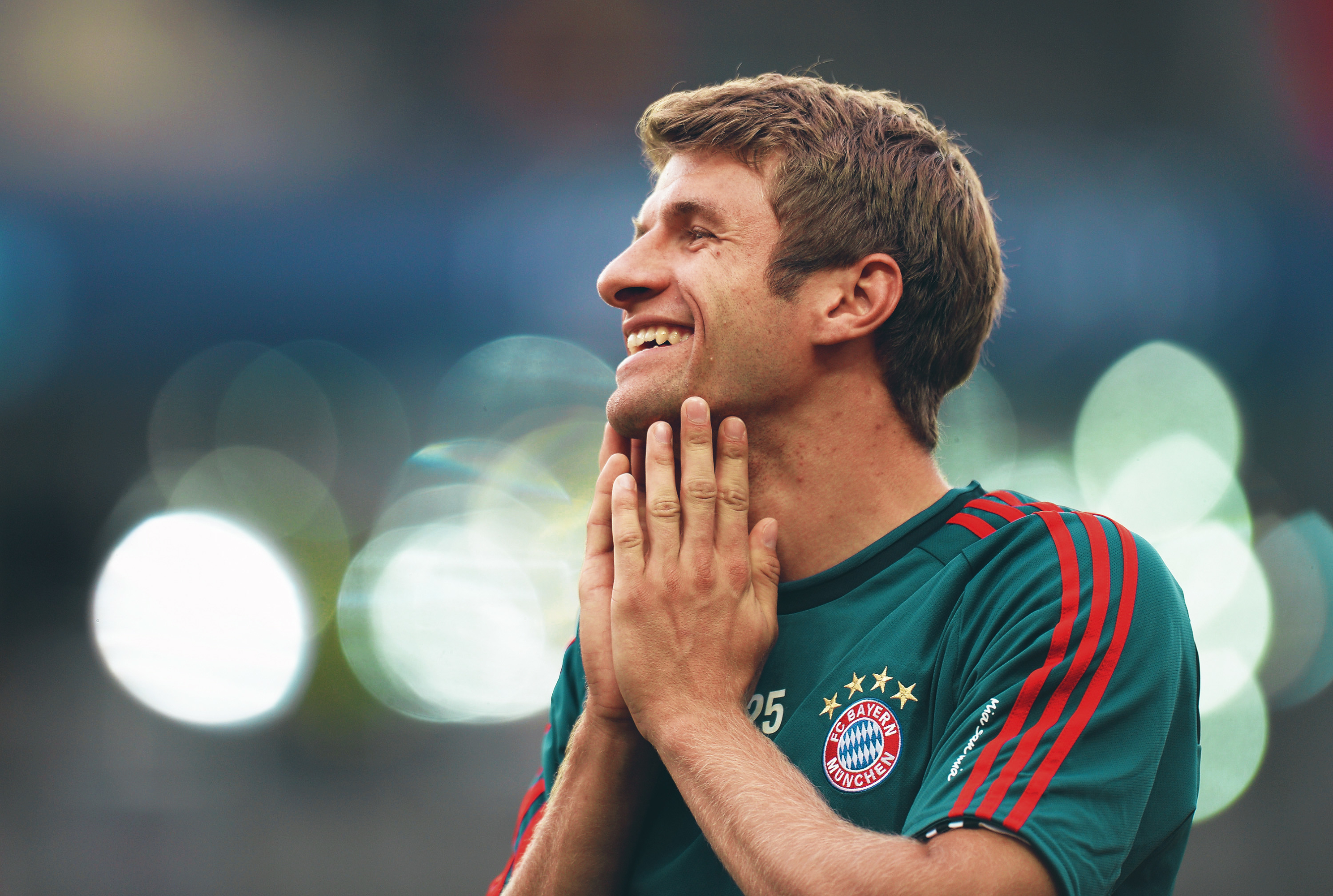 Read  |  How Germany became an example to the world of football
Frankfurt were denied what looked a clear, and possibly title-winning, penalty, but then the moment came – Guido Buchwald with a coolly placed header to put Stuttgart ahead, with just four minutes remaining.
Dortmund had had one hand on the Salatschüssel since the ninth minute of play. It was glory for Daum and Stuttgart, and devastation for both Frankfurt and Dortmund, in one of the most stunning and dramatic climaxes in Bundesliga history.
There was time for one more twist, as Frankfurt conceded again at Rostock, while pushing forward for their own late winner. Daum, after his collection of near misses with Köln, had finally managed to take the biggest step of all in taking Stuttgart to the title. It was a remarkable turnaround from where Daum had inherited Stuttgart 17 months earlier.
Just 19 months later, however, he was departing the club in a similar position to where he'd found them. Precariously positioned in 14th place, and just four points ahead of the relegation places, Daum resigned.
It was a torrid time for him, and the biggest blow came in September 1992 when, having drawn the English champions Leeds United in the first round of the newly-formed Champions League, Stuttgart swept to a 3-0 first leg victory.
When Daum and his players travelled to Yorkshire for the second leg, another dramatic game was played out. Conceding early to raise Leeds hopes of a fight back, Stuttgart seemed to negate the threat by snatching a vital away goal. Leeds, however, wouldn't give up, and when Gary McAllister scored another shortly before half-time, it set up an intriguing second half.
Further goals from Eric Cantona and Lee Chapman brought Leeds to within one goal of an unlikely comeback, with 10 minutes still to play. Daum adjusted accordingly, bringing on the Serbian defender Jovo Simanić for his debut, in a bid to hold on to their slender lead.
Stuttgart did hold on, and a place in the second round seemed to be theirs. However, a problem soon arose, as it suddenly became apparent that Simanić's arrival into the fray meant Daum had fielded four foreign players at Elland Road, thus breaking the limit of the three allowed back then.
Howard Wilkinson and his chairman understandably protested the incident, demanding that Stuttgart were removed from the tournament. Argument and counter-argument raged for 24 hours, until UEFA fudged the issue and largely ignored their own rule book by calling for a playoff at a neutral venue. At a sparsely populated Camp Nou, Leeds prevailed 2-1 and Stuttgart were out of the Champions League.
Daum never really recovered at Stuttgart from there. Simanić didn't play for the club again, completing just seven damaging minutes of football for them before moving on. The Bundesliga title was surrendered without a satisfactory fight, finishing the season in seventh position and missing out on a return to Europe.
After the inconsistencies of the first half of the 1993-94 season brought Daum's time at Stuttgart to an end, he looked for a new challenge, this time away from Germany. Within four weeks, he was the new head-coach of Besiktas.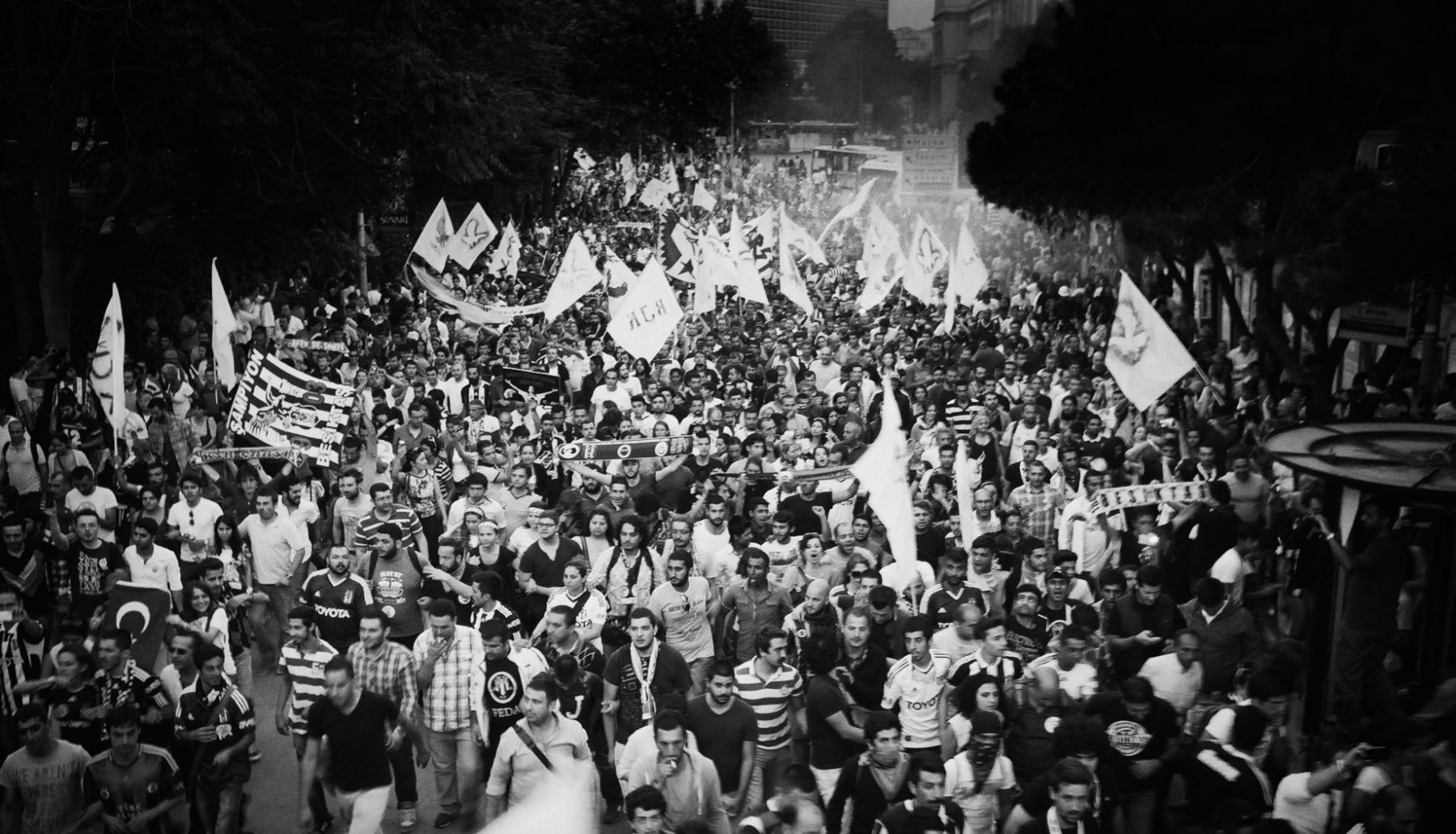 Read  |  Beşiktaş: Istanbul's third club but Constantinople's first
By May 1994 Daum was leading Beşiktaş to glory in the Turkish Cup final against Galatasaray, also taking the domestic Super Cup. The following season he transformed them into league champions, but after Fenerbahçe ran away with the title in 1995-96, and despite embracing his time in Istanbul, he readily accepted Bayer Leverkusen's overtures of a return to the Bundesliga.
Leverkusen, fresh off the back of a final day escape from relegation the previous season, proved to be another club to enjoy an immediate bounce upon the arrival of Daum. An unlikely title challenge ensued, which only floundered on the penultimate weekend. Daum, with shades of his time at Köln, found himself thwarted by the Bayern Munich juggernaut once again. The greatest irony was that it was a loss away to Köln that brought Leverkusen's challenge to an end.
Bundesliga consistency would be offset by European campaigns that simply refused to take off, a run to the Champions League quarter-finals in 1998 proving the highlight. Domestically, however, it was a very different matter.
Never finishing any lower than third place, it was in 1999-2000 that Daum came desperately close to breaking Leverkusen's Bundesliga winning hoodoo. Three points clear of Bayern Munich going into the final day, Leverkusen needed to avoid defeat away to mid-table Unterhaching to claim the title.
In similar circumstances to Frankfurt eight years earlier, Leverkusen were ready for the party to end all parties, when it all went badly wrong. A 2-0 defeat, coupled with Bayern winning at home to Werder Bremen, meant the torment continued for Leverkusen.
Despite the final day title capitulation, Daum was the number one choice of the DFB to succeed Ribbeck in the wake of their poor showing at Euro 2000. The DFB were so assured in their selection that they were willing to bide their time, agreeing to wait 12 months until Daum's contract with Leverkusen had run its course, and placing Rudi Völler in temporary control until the following June.
Worrying rumours began to surface, however, of Daum being a regular cocaine user, and further still, of engagements with prostitutes and even possible extortion. He strenuously denied the allegations, of which the loudest cheerleader had been his long-term nemesis, Uli Hoeness. The Daum and Hoeness rivalry had simmered for years, and stretched back to an explosive television debate between the two, which both stunned and entertained a watching nation.
Hoeness was increasing insistence that Daum was the wrong man for the job, and why he felt that way finally piqued the interest of the media in late September. The story hit the headlines and an apparently relaxed Daum's riposte was that he would happily provide blood, urine and hair samples for drugs analysis.
When Hoeness began to withdraw his allegations of Daum's supposed dealings in extortion and associations with prostitutes, it deflected much of the public's critical eye from Daum onto Hoeness instead. Seen in many quarters as the bitter ramblings of an arch-enemy, even Germany's footballing monarch himself, Franz Beckenbauer, initially didn't know which man to back.
While Beckenbauer publicly defended Hoeness, he fell short of endorsing his allegations, simply saying that they were long-term rumours which stretched back a decade to Daum's shock exit from Köln. Der Kaiser went on to state that a set of negative test results would mean Daum would be free to take up his agreed position with the DFB in total impunity.
Another hugely respected figure, Paul Breitner, declared that whichever way the spinning coin came down, one of the two protagonists would be finished in Germany once the matter had been cleared up. As the nation awaited the widely expected negative test results, an increasingly beleaguered Hoeness remained resolute in his view that a great deal of people would soon be needing to apologise to him.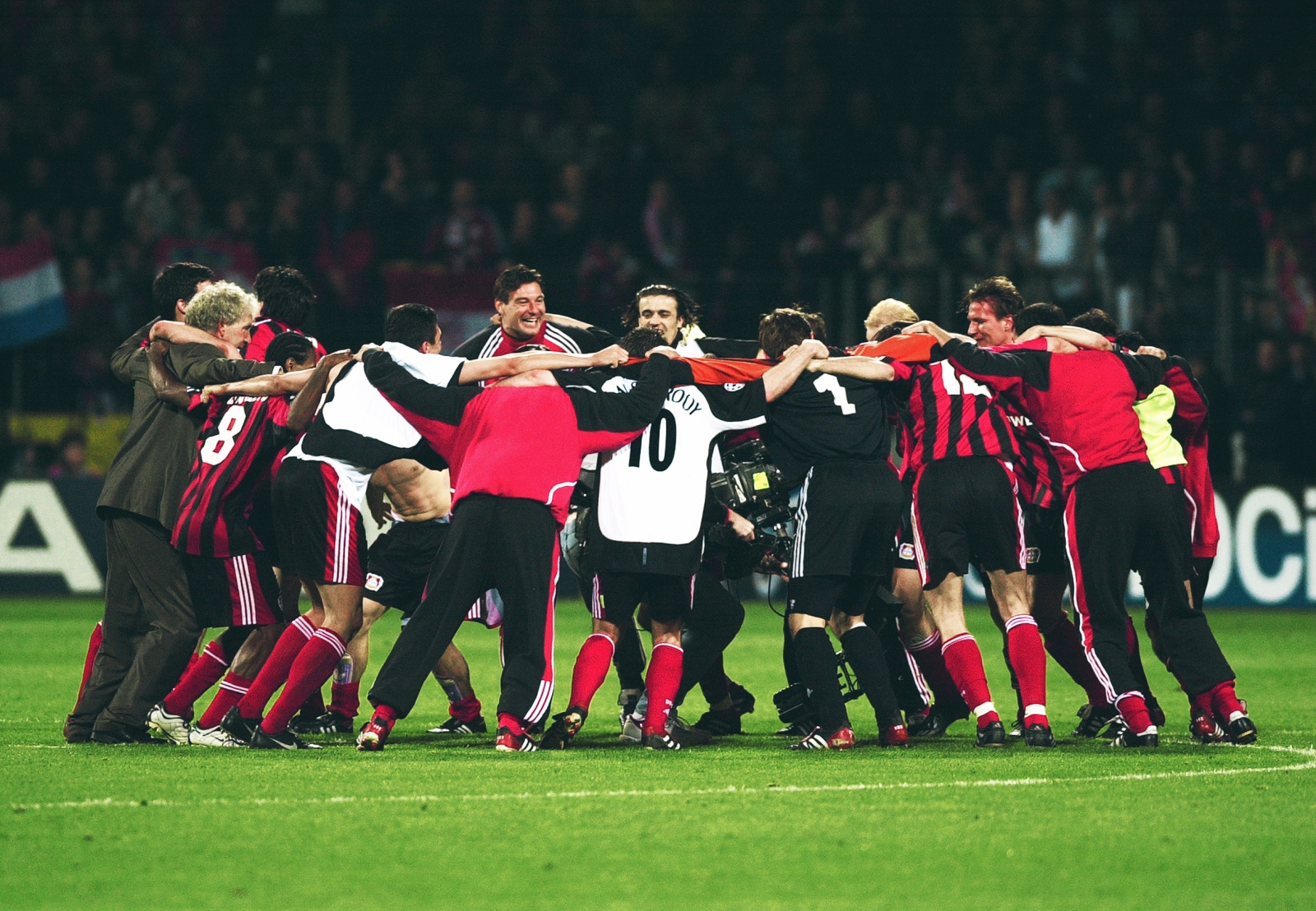 Read  |  The tragic becoming of Bayer Neverkusen
Twenty-four hours prior to the visit of Dortmund, just three days after an end-to-end 5-3 defeat at the Bernabéu against Real Madrid in the group stages of the Champions League, and just three weeks after the story had gone public, the stunning news was broken. Daum had registered a positive drugs test and cocaine was present in his hair sample.
Leverkusen, with their crucial links to the Bayer pharmaceutical empire, had no option but to dismiss Daum with immediate effect. The DFB swiftly retracted their contract to take on the national team, and Daum hurriedly departed the country for sanctuary in Florida. Hoeness was left with a hollow victory that even he wouldn't have wanted, given the ramifications for the DFB and German football in general.
Daum continued to protest his innocence, and a second round of tests proved inconclusive. By January 2001, however, Daum had returned to Germany to face the music, admitting intermittent cocaine use but denying he was an addict.
By March, Daum was back at Beşiktaş, looking to piece together his broken reputation and undergoing therapy. Although he departed the club once again in the summer of 2002, after guiding them back into Europe, Turkey would remain a destination of comfort to him. After one title winning season at Austria Vienna, he took over at Fenerbahçe in 2003, leading them to back-to-back titles in 2004 and 2005, before slipping up on the final day in 2006, narrowly missing out on a hat-trick of Süper Lig successes.
After resigning from Fenerbahçe in the summer of 2006, Daum took some time out, eventually returning to the game in late November. While it was no surprise that he was back in football, the environment that he reappeared was. Daum had answered an unexpected call from his old club, Köln.
Twenty years after first taking charge of the club, and 16 years beyond his mysterious departure, he made his return to what was now a fallen giant. Sat in the 2. Bundesliga mid-table, Daum would lead Köln back to the top-flight within 18 months, going on to oversee a respectable season of consolidation on their return to the big time.
The nomadic nature of Daum's coaching career continued apace; leaving Köln with a year remaining on his contract, he returned once again to Fenerbahçe, narrowly missing out on the Süper Lig title and losing the Turkish Cup final, before adding a very short and unsuccessful spell attempting to save Frankfurt from Bundesliga relegation at the end of the 2010-11 season to his lengthy CV.
Further appointments of varying accomplishments came at Club Brugge and yet again in Turkey, this time with Bursaspor. While he corrected defensive ills in Brugge to lead them to a runners-up spot, his time a Bursaspor was one of being unable to deliver on high expectations.
Throughout an equally successful and controversial coaching career, the pervading blot on Daum's landscape is the loss of his position as German national team coach-elect in October 2000. Armed with extensive plans of reorganisation at a time of disarray for Die Mannschaft, some of which have since been implemented, international football had seemingly passed him by.
In the summer of 2016 an unexpected opportunity arose. After a two-year exile from the game, Daum was appointed as head coach of the Romanian national team, a 15 years beyond his expected arrival on the international stage. In what is a very open group, shorn of any of the heavyweight nations, it's been a mixed start to the qualifying campaign for Russia 2018.
Daum's belated venture into the international scene almost brings his career full circle. While he is a man who was the creator of his own downfall, there is something vaguely warm about the fact that he eventually got the chance to test himself internationally. Yet that warmth of opportunity is also offset by a feeling that his ship has perhaps sailed, and that he may forever be wondering what he could have achieved with Germany when at the peak of his powers.
It would be fitting if his latest, and possibly last, adventure ended in either dramatic glory or abject failure by fine margins and controversy.
By Steven Scragg @Scraggy_74