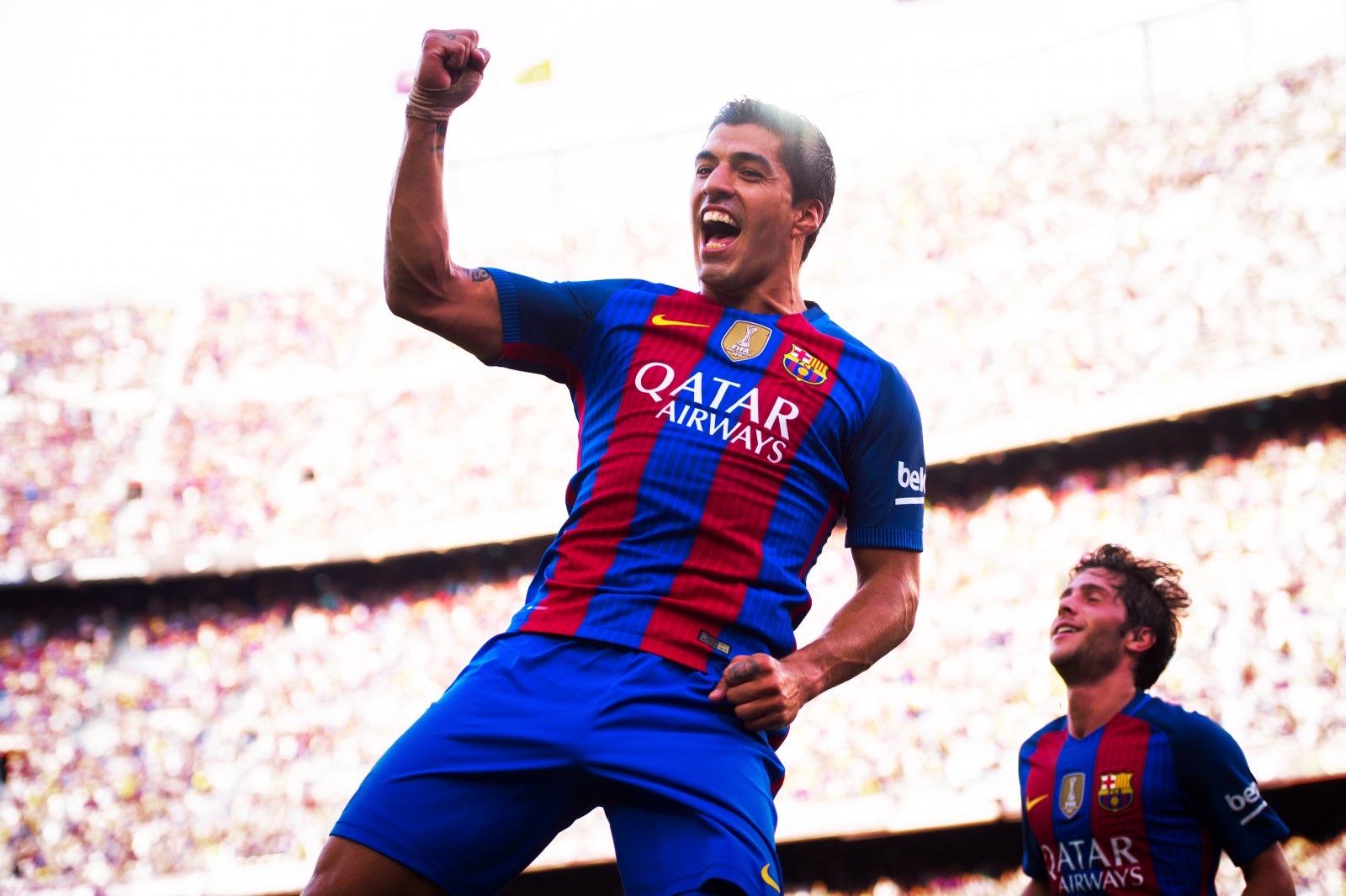 Uruguay international Luis Suárez seems to feed his indiscipline almost every time he gets the chance. Staying out of trouble is a very difficult thing for the Barcelona striker because of his controversial behaviour. After the final whistle was blown on their 3-1 loss to Chile on Wednesday night, he could not hold in his frustrations and decided to pull a middle finger to Chilean fans as he walked away from the field.
This latest incident is just one of many instances of gross misconduct the Barcelona striker has been engaged in. The 29-year-old striker has a tendency of allowing his temper and frustration to take over his moral sense on the field, which happened again after giving up their one goal lead against their bitter rivals Chile to lose the game, something that will rearrange any soccer lines in future games.
The Uruguayan could not hold back his frustration and disappointment after missing a crucial penalty in the 87th minute of the game and poured his anger towards their opponents' fans in a bid to quell his temper after the final whistle. Showing his middle finger to the fans could land him into big trouble with the world football governing body, FIFA.
Suárez has been in the limelight for similarly controversial offences in the past, which has led to heavy fines and bans. The most vivid ones are three occasions when he literally bit opponents on the field, with the most notable one being the Italian defender Giorgio Chiellini in the 2014 FIFA World Cup whom he bit in the arm. He also bit Branislav Ivanovic on 21 April 2013 during the Premier League clash with Liverpool at Anfield. On Wednesday, he apparently racially abused Chilean fans, a scene that has been well documented and could be used against him.
With several previous warnings, the biggest question is what's next for the Uruguayan? In a deeper perspective, if such behaviour had come from another player, maybe a fine or just a small penalty would have put the entire issue to bed. However, with the repeated historical occurrences of gross misconduct, it seems Suárez will receive a major suspension by FIFA due to the series of warnings previously received.
According to the Uruguayan Press, many people have mistakenly interpreted Suárez's gesture. The press say the striker was simply counting the number of Copa América titles their opponents have bagged compared to them. However, the theory will not hold water because Chile has only won two Copas. Luckily, FC Barcelona has been free from such instances because the player's outpouring and outlandish conduct has always come in international matches instead those of his club.
After losing their game to Chile, Uruguay is currently ranked second with 23 points and a 7-2-3 form. They still have the potential to improve their rankings, as they sit comfortably under Brazil. On the other hand, Chile is ranked fourth with 20 points. Despite the fact that Suárez could be ruled out for the next two games, the teamwork displayed by Uruguay can still boost them in a bid to improve their rankings. Uruguay meet Brazil on 18 March for their 2018 FIFA World Cup qualifier.