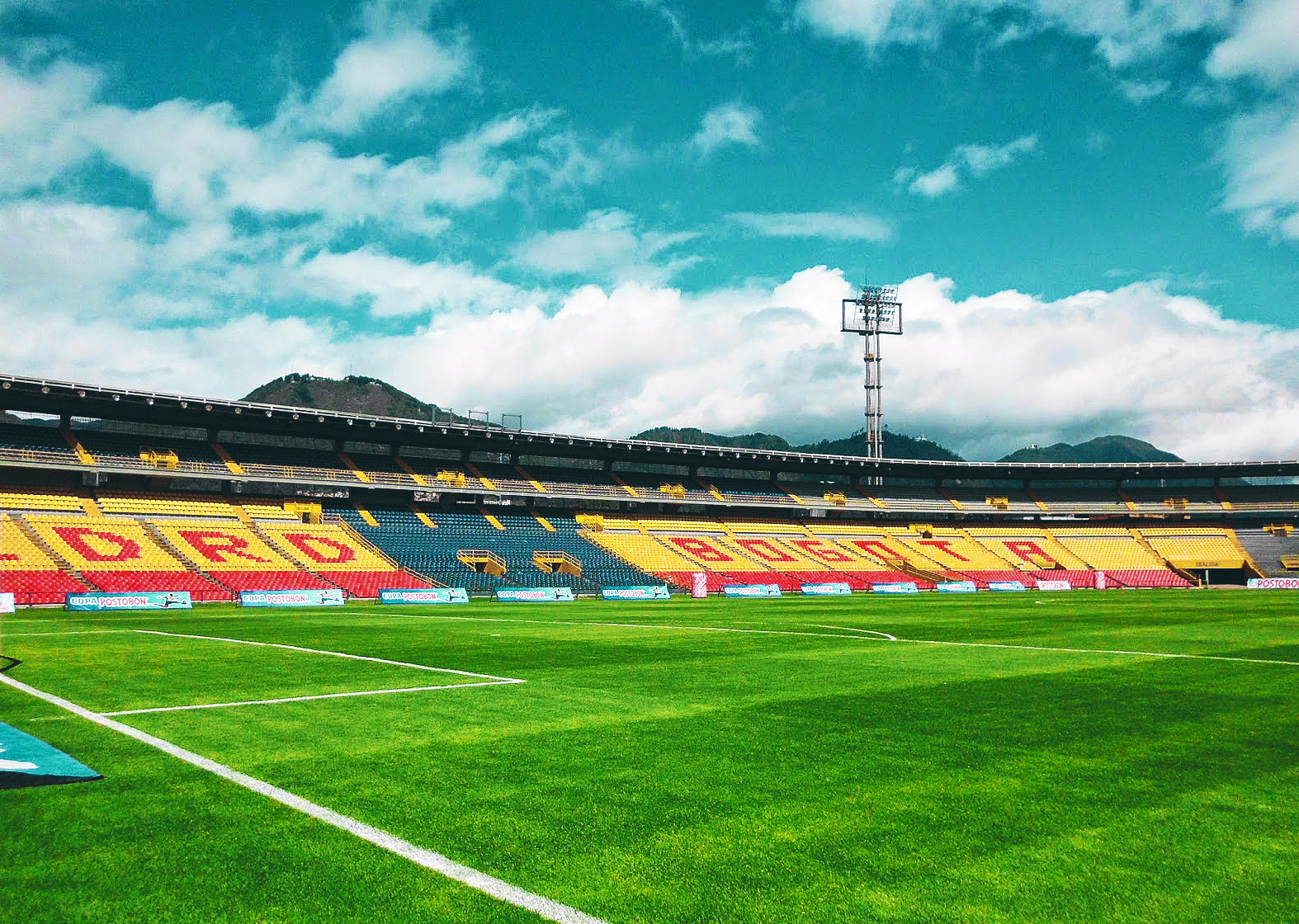 Euro 2000 was, by almost any measure, a fantastic international tournament. There were plenty of goals, storylines and upsets throughout the three-week festival of football in Belgium and the Netherlands, as well as several brilliant games that will live long in the memory of anyone who witnessed them – think Yugoslavia 3-4 Spain, England 2-3 Portugal, Spain 1-2 France and the absorbing goalless draw between the Dutch and the Italians in Amsterdam.
For pure drama, though – if not, admittedly, the quality of football on show – Euro 2000 was arguably outdone by a different continental competition which took place on the other side of the Atlantic Ocean a year later. In many ways, the 40th edition of the Copa América in 2001 was one of the most eventful tournaments in recent years, both on off and the pitch.
Nobody in South America had particularly high hopes for the competition as the new millennium entered its second year. The drug-fuelled security issues in Colombia, who were preparing to host the Copa for the first time, threatened to overshadow the football: violence on the streets was, regrettably, a relatively common occurrence, with tens of thousands of civilians having lost their lives in the preceding decade.
There were several bombings in the run-up to the big kick-off in June, with 12 people killed and 200 injured, while the Revolutionary Armed Forces of Colombia's kidnapping of Hernán Campuzano, the vice-president of the country's Football Federation, only served to further increase the public's fear.
On 1 July, just 10 days before the opening game was scheduled to take place, CONMEBOL announced that the Copa was cancelled. The Colombian president, Andrés Pastranda, implored the organisation to reverse the decision – "let us root for peace," he pleaded in an interview, as well as stressing the need to "defeat violence and the violent minority" – but the bosses' minds appeared to be made up. Venezuela offered to step in as hosts at the last minute, but it seemed more likely that the tournament would simply be scrapped and forgotten about until 2003.
And then, all of a sudden, it was back on again. On 6 July it was declared that Colombia would host the tournament after all, with many speculating that pressure from sponsors and television companies had proven too strong to resist.
The organisational problems did not end there, however; believing the competition was no longer taking place, almost all of the participating nations had either sent their players back to their clubs or on holiday, and Canada (since 1993, two countries from other confederations have been invited to take part in the Copa) were duly forced to withdraw after failing to tempt said players back.
If the loss of the CONCACAF representatives was not really mourned, Argentina's last-gasp refusal to take part certainly was. Marcelo Bielsa's men were comfortably the best team on the continent at the time, with a sizeable points tally already chalked up in the qualification campaign for the following year's World Cup, but alleged death threats from Colombian rebel groups prompted the 14-time continental champions to back out just a day before proceedings were due to begin.
Costa Rica had been persuaded to replace Canada a few days previously, but finding a 12th side at such short notice seemed like an impossible task. There was thus great relief when Honduras accepted the call to step in – their players did not arrive in the country until a few hours before their first match – but being forced to trade potential winners in Argentina for near-certain also-rans reflected badly on the competition. Or so it seemed.
There was an understandable mix of excitement and trepidation when the action finally got under way on 11 July, with Chile running out 4-1 winners against Ecuador in front of 40,000 fans in Barranquilla. Colombia, who were seeking their first ever Copa América title after finishing as runners-up in 1975 and in third place in 1987, 1993 and 1995 eased some of the tension with a convincing 2-0 triumph over Venezuela a few hours later.
Another potential problem with the tournament was the fact that many teams had decided to send experimental and under-strength squads, with the remaining few World Cup qualifying matches taking priority in the eyes of most of the coaches.
When Brazil kicked off against Mexico in their opening group game, for example, there was no sign of Ronaldo, Rivaldo, Ronaldinho or Roberto Carlos, which perhaps helps to explain their 1-0 defeat by El Tri; Luiz Felipe Scolari did have the likes of Dida, Denilson, Emerson, Juninho Pernambucano and Junior at their disposal, though, and the Brazilians were still many people's favourites to triumph despite their struggles in the South American nations' marathon battle to book a spot in South Korea and Japan in 2002.
• • • •

Read  |  Honduras's legendary Copa América odyssey of 2001
• • • •
In Group C, Victor Púa's Uruguay were expected to stroll into the knockout stage with relative ease, but they did not have everything their own way. A 1-0 win against Bolivia was harder than it should have been, while the Costa Rica of Paulo Wanchope, Rolando Fonseca, Mauricio Solís, Walter Centeno and Ronald Gómez held them to a 1-1 draw in their second encounter. Uruguay were still expected to finish in top spot by dispatching of Honduras in their final clash, though, but the Central Americans sprung a major surprise by emerging victorious thanks to Amado Guevara's 86th-minute strike.
Costa Rica's 4-0 thrashing of Bolivia saw them qualify in first place, with Honduras second and Uruguay advancing to the quarter-finals as one of the two best third-placed outfits.
Colombia continued to impress in Group A, beating an Ecuador side who were in excellent form in World Cup qualifying by a goal to nil and then securing their position at the summit of the standings with a 2-0 defeat of Chile in front of a partisan home crowd at the Estadio Metropolitana. It was the Chileans who joined them in the next round with a tally of six points; Ecuador and Venezuela, with three and zero respectively, were forced to pack their bags much earlier than they would have wanted.
Brazil responded well to their setback against Mexico, meanwhile, going on to triumph against both Peru and Paraguay in Cali, with the former reaching the last eight along with the Seleção and the Mexicans in Group B.
The structure of the competition made it possible for group opponents Costa Rica to face Uruguay in the quarters, where goals from Rodrigo Lemos and Pablo Lima sent the South Americans through after Wanchope's opener had hinted at an upset. Mexico again caught the eye with a 2-0 triumph over Chile, and Colombia sent their supporters wild with a terrific 3-0 success against Peru, with striker Victor Aristizábal finding the back of the net twice to take his total for the tournament to five.
It was the quarter-final tie between Brazil and Honduras that would go down in the history books, though. The Hondurans – who did not even have some of their better players, such as Carlos Pavan, Wilmer Cruz, Ninrrol Medina and Milton Núñez, to call upon in Colombia – had performed admirably in the group stage and Brazil had not really clicked in the manner that many expected, but this was still an easy-looking assignment for Scolari's side, who probably had half an eye on a probable semi-final meeting with the hosts.
What followed at the Estadio Palogrande in Manizales shook South American football to its core: the mighty Brazil were not only defeated 2-0 by Honduras, but they were also outplayed by them. It remains one of the biggest shocks in the history of the Copa América.
The locals had become wrapped up in the Honduras fairytale, with plenty of goodwill sent their way ever since they agreed to participate in place of Argentina. There was little support to be found for them in Colombia on 26 July, however, with Francisco Maturana's men desperate to avoid becoming the underdogs' latest victims.
In the end, it was a rather stress-free evening for the host nation, who scored either side of the interval to book their place in the final in Bogotá. In the other semi-final, Mexico ensured the CONCACAF flag was still flying with a 2-1 win against Uruguay, Alberto García Aspe's penalty settling the match in Javier Aguirre's charges' favour. Three days later, spot-kicks would prove Uruguay's undoing once more, as Honduras won the third-place play-off in a shootout after an entertaining 2-2 draw in regulation time.
The chaotic absurdity of the tournament was summed up perfectly at the Estadio El Campín on 29 July, when the final of the Copa América was interrupted by a pair of parachutists – who were supposed to be involved in the pre-game closing ceremony but had clearly encountered traffic of some sort on their journey – landing on the pitch in the fifth minute.
Such an episode could easily have thrown Colombia off course, but they settled down quickly and attempted to take the initiative in front of 47,000 fans. The lead did not arrive until the 65th minute, when Iván Córdoba expertly flicked a header into the far corner of the net; despite some late pressure from El Tri, that would prove to be the only goal of the game. Mexico put up a good fight and left with their heads held high, but it was ultimately impossible to begrudge Colombia their maiden Copa América crown.
There have been many better editions of South America's foremost competition in terms of the quality of play on show – although the football on this occasion was patently better than the naysayers had predicted – but the 2001 version was undoubtedly as eventful as they come. Many of the games were engrossing and the Colombian fans who filled the stadia with such brilliant noise and colour helped to show another side to their beleaguered country, while on the pitch their players made history by winning all six matches without conceding a single goal. Colombia, after everything, were worthy hosts and worthy winners.
Colombia, after everything, were worthy hosts and worthy winners.
By Greg Lea. Follow @GregLeaFootball