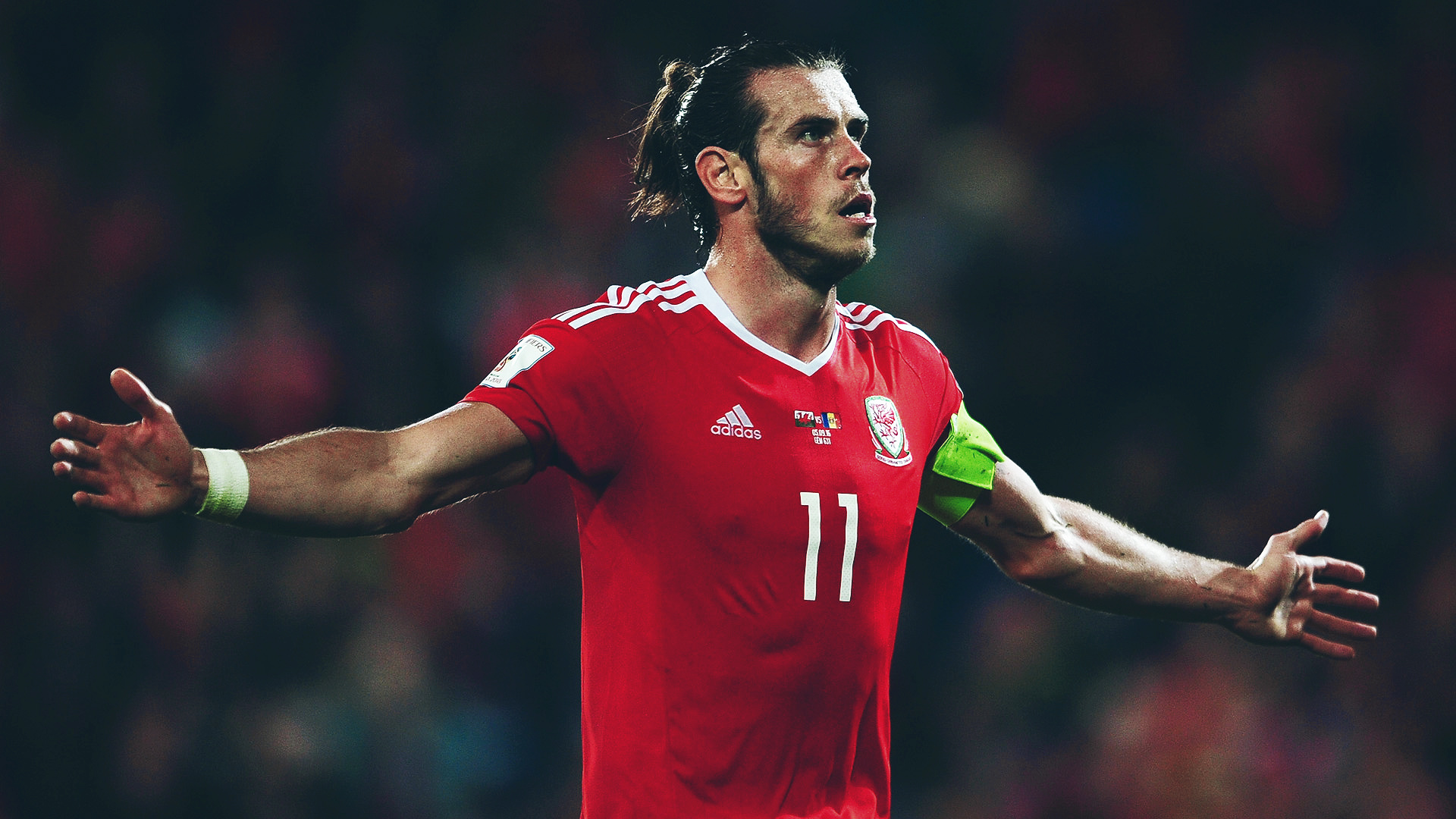 Wales kicked off their World Cup Qualifying Campaign with a convincing 4-0 win over minnows Moldova. Whilst on paper everything pointed towards a Welsh win, things are never that easy in football.
Off the back of a history-making Euro 2016, teams will adapt to counter the Welsh system. Success means that teams will look to stop you playing, rather than to play themselves. In the past, this has proved to be difficult to overcome for the Welsh.
In the European Championship qualifying campaign, Wales struggled against sides like Andorra, who would sit deep and force Wales to break them down. That's not how Wales like to play. Chris Coleman has set his side up perfectly to absorb pressure themselves and hit teams on the break decisively.
Aaron Ramsey was absent for Wales, a big blow following his impressive European Championships. Also absent from the squad were midfielders David Vaughan, who retired following the major tournament, and Jonny Williams and David Edwards, both of whom missed out through injury. Hal Robson-Kanu – the hero of Euro 2016 – was on the bench having missed a pre-season.
Moldova lined up with a side of largely unknown players on these shores, but Artur Ionita, who was linked with a move to Swansea City during the summer transfer window, would be a key component of their midfield.
Wales lined up with their usual 3-4-2-1, while Moldova went with a compact 4-4-1-1.
Inside runs from the Welsh full-backs
Chris Gunter and Neil Taylor are key to Chris Coleman's set up. They provide the width to the side when attacking and drop back to made a flat-back five when the Welsh side is defending.
In the European Championships, we saw Chris Coleman utilise the full-backs to keep his side's shape wide and to offer an outlet to switch the ball across the field. This meant that the opposition was pulled across the pitch with a quick ball, without really being able to regain their shape.
Against Moldova, both Gunter and Taylor provided their usual width and work-rate, but their inverted runs in attack were instrumental in distorting the shape of the Moldovan defence.
By making the inside run, the wing-backs caused confusion for the opposition defence, who were unsure whether to following their run, pass their man on or to follow Bale who would drop deep or out wide.
As a result, the Moldovan defence did nothing. We can see the confusion and lack of shape in their defensive structure, caused by the inverted run of Gunter this time. This gives the Reading full-back space in the box to cause them problems or to distract the opposition enabling Bale to deliver a ball into the box.
In this instance, the latter happened and Sam Vokes headed in to give Wales the lead.
Vokes pushes the Andorra defence back
For the majority of Chris Coleman's tenure as Wales manager, he has favoured Hal Robson-Kanu and Gareth Bale as his front two. They fit perfectly into his tactical plan, possessing the pace and legs to exploit the space in behind teams who are trying to break the robust Welsh defence down.
Perhaps Robson-Kanu's absence from the side was due to his lack of pre-season, perhaps it was due to Sam Vokes' good start to the season or perhaps it was for tactical reasons. Coleman knew that Moldova would sit deep and invite Wales onto them. With Robson-Kanu leading the line, there would be limited space for him to run in behind.
In Vokes, Wales had an outlet in the box, an important weapon when trying to break down a deep and robust side.
The Burnley striker also forced the opposition defence to sit deeper, with his directness causing them problems. By doing so, Vokes was able to create less space between the Moldovan defence and their goalkeeper, creating a problem area and confusion. He was able to capitalise on this for his goal.
We can see in the graphic above how deep the Moldovan defence is sitting. They are practically on top of their goalkeeper Cebanu due to both Vokes pushing them back and Gunter's inverted run from deep.
Welsh back-three comfortable in possession
For all that centre-backs are very good at, many are at fault with the ball at their feet. With 58 percent of possession throughout the 90 minutes, it was important for the Welsh defenders to be comfortable with the ball at their feet.
Few were more comfortable that Spurs full-back Ben Davies, who plays as the left-side centre back for his national side. Throughout the game Davies brought the ball out of defence and into midfield, creating an extra body in midfield.
Through overloading the midfield, Wales were able to not only outnumber the Moldovans but to create space for themselves. With the Moldovan two central midfielders already outnumbered by the Welsh three, they also had Davies to worry about stepping forward and Bale dropping deep.
Wales had great joy throughout the game in overloading this central midfield area, which ultimately gifted them more space out wide and for Bale, who would drop between the midfield and defence to great effect.
Compact Welsh shape sees Moldova wasteful in possession
With only 42 percent, Moldova would have to be clever with their use of possession. It's possible, we've seen Leicester do it in the Premier League and even Wales do it themselves in the European Championships. Possession isn't everything anymore, but clever possession is.
Moldova failed to use their possession cleverly and as a result handed the ball back to Wales too many times. Whilst part of the problem lies with the quality and footballing minds of the Moldovan players, there's no doubt that the compact Welsh shape stifled them in possession, cutting off options and passing lanes.
As we can see above, when on the ball the Moldovan players have few options available due to both the man-marking and the flooding of space by Wales. Man for man, the Moldovan options have been cut out by Wales, but the compact shape and the extra bodies in midfield meant that Wales were able to cut out the passing lanes too. By doing this, they forced Moldova back or to hit a long ball up front, which played into the hands of the Welsh defence.
Moldova lose their discipline
It was a frustrating night for the Moldovans, who saw little possession and little fruitful attacking product. To get anything from the match, they needed to be disciplined defensively; something they failed to do.  
Too many times, Welsh players would find themselves free and with plenty of time and space. Below you can see how the Moldovan defenders lost their discipline and got drawn to the star man Gareth Bale. This left Neil Taylor free at the back post, who could've easily finished had the ball come to him and a penalty not been awarded for a foul on the Real Madrid man.
It was the story of the night for Moldova, who lacked the discipline or footballing intelligence to play the structured game needed to keep Bale and Wales at bay.
Conclusion
For Wales, the match went largely to plan. A 4-0 scoreline does not flatter them and it signals a dominant display.
Tactically, it shows progress and evolution following a successful tournament in France. Chris Coleman has developed a plan b, for when sides try to sit back and hit Wales on the counter attack, something that negates their usual style of play.
The flooding of the midfield was an important utility for Coleman's side, giving them plenty of options and space with the ball and cut out any potential passing lanes when the Moldovans had the ball.
Gunter and Taylor continued to be impressive weapons on the wings, with their inverted runs causing confusion amongst an ill-disciplined Moldovan back line.
For the men in yellow, it points to another difficult qualifying campaign for them. Their defensive absorption of Wales on paper was the right strategy, but with a lack of mental discipline or understanding from the players, it became unstuck against superior quality.
By Scott Salter. Follow @ssalter_ftbl